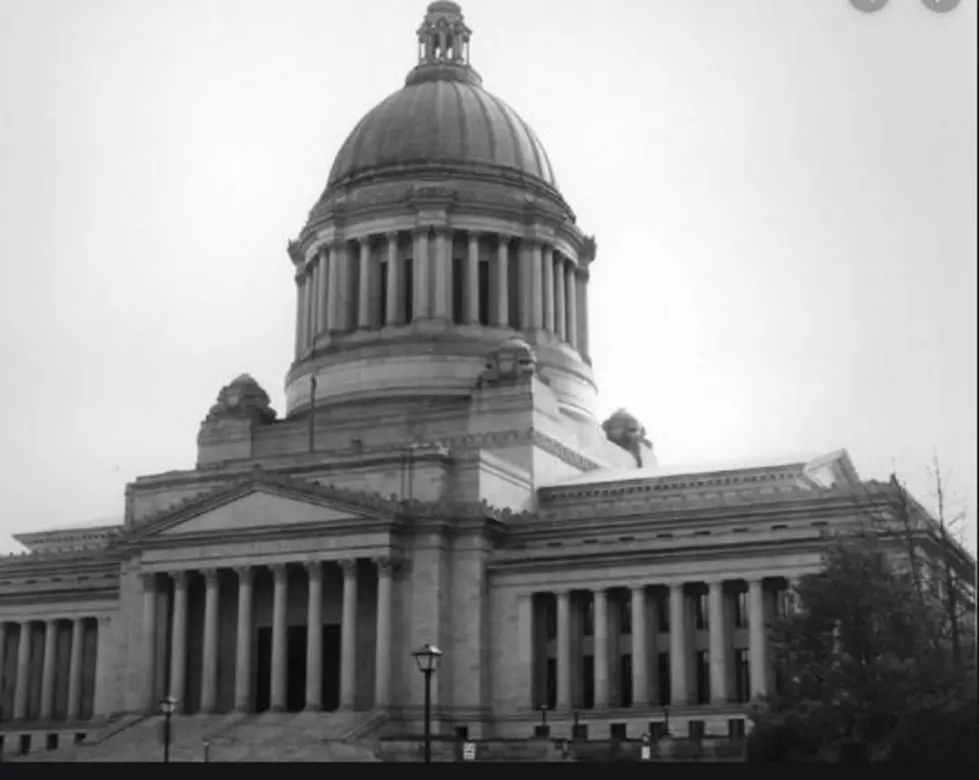 Inslee 'Freezes' State Hiring, More — Will He Seek Income Tax?
COVID shutdowns will result in estimated $7 billion revenue shortfall (Getty Images- WA State capitol)
Gov. Inslee Wednesday (May 12) issued a freeze for state agencies and cabinets and other officials when it comes to certain hiring, equipment purchases, and non-essential personal service contracts.
To see what's covered and what's not, click on the button.
With the state facing, according to the Seattle Times and budget officials, an estimated $7 billion dollar hit between now and 2023, these freezes will not make a large difference. Critics say it's a 'token' gesture for political purposes. Right after asking the Feds for over a trillion dollars for COVID relief, along with, CA, Nevada, OR and CA, it will politically make him look like he's trying to be frugal, say some Republicans.
What's far more telling is the estimated $7 billion loss in revenue. The Times says state budget officials believe between now and 2023, the economic damage caused by COVID (mainly the economic shut down, say critics) will require a special session of the legislature to "adjust" the state's budget.
Adjust is a large, vague word. Many in Olympia, including Republicans, believe Inslee will use this shortfall to pursue a Holy Grail he's sought for several years: a state income tax. With a Democratic controlled House, and now slight majority in the Senate, it would be easier for him to push this than any time he's been in office.
For more on the state's revenue hit, click on the button below.
Enter your number to get our free mobile app