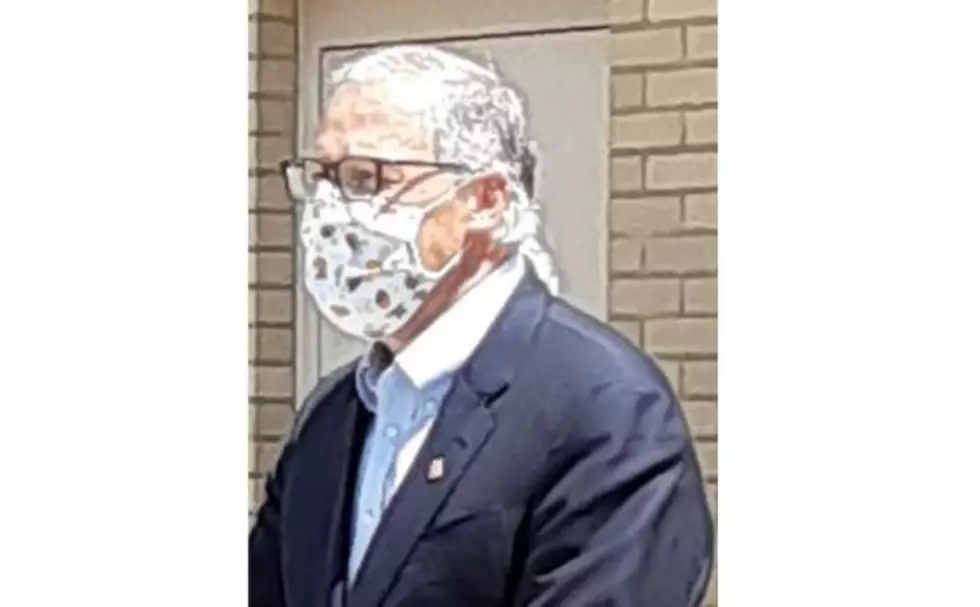 Inslee– TC Area Mayors Want No Mask No Service Mandate
Inslee at CBC (Newstalk870)
According to Gov. Inslee, we will know more in "a few days," said during his press conference. He was referring to a request made by area mayors.
As we previously reported, there really wasn't much new in today's CBC press conference that Inslee has not said before, except he toned down a lot of his rhetoric, perhaps aware of where he was.  Not Seattle. A renewed call for masks, a claim that more mask wearing makes numbers drop, phases continue.
But what jumped out as us was Inslee's remark about a request by the area Mayors for a "no mask no service" policy like what's going on in Yakima.
We (Newstalk870) specifically asked him to confirm that after he hinted it. He said Richland, Pasco, West Richland and (via a letter) Kennewick Mayors did ask for such a policy.  He also quickly added that they had all strenuously asked for some sort of business openings.
He also sort of tap danced around our question "is it about mask counts, or COVID counts?"
Inslee claimed hospital bed space in B-F County (ICU) is getting thin,  and that the COVID positive test numbers had jumped six fold in Franklin, and five fold in Benton Counties in the last few weeks.
He also spoke of a simultaneous "open and save lives" at the same time policy, but didn't elaborate.
What we learned was, in a few days we may be facing a no mask no service edict in stores, enforced by L-I or whomever is doing that these days, and the more people who mask up the more he says the numbers will go down, and perhaps in a couple of weeks we may see movement.  He mentioned a possible Phase 1.5 for our area, but nothing as of today.
It's interesting though, that Inslee confirmed the area Mayors were the ones who requested a no mask no service policy.
It's also interesting to note that no mention was made of either Benton County or Franklin County Commissioners during the conference or questions and answer session. We did learn that 2 from Franklin were apparently part of meetings, don't know how many from Benton.  We do know the input largely centered around the four area mayors...who want a no mask no service policy.