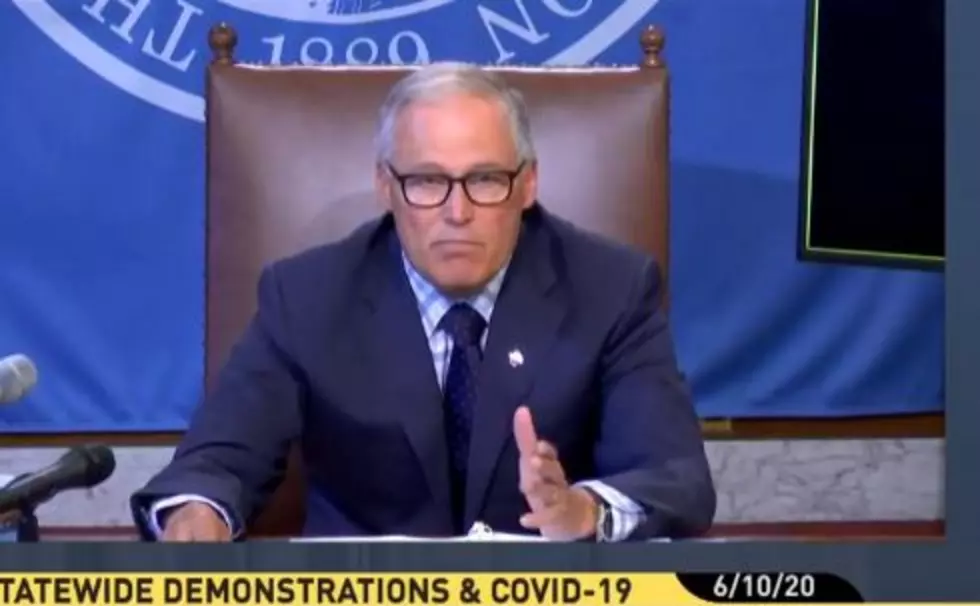 Inslee's Plan to Bolster Police Training, Recruitment A Political Move?
(TVW)
Perhaps someone in his administration said they needed to do something? Anything?
Inslee, leaders to announce expansion of police training facilities across state
According to information released Wednesday by Gov. Jay Inslee's office, there will be an announcement coming Thursday about expanding police training. According to the information released:
 "Gov. Jay Inslee will join local and state law enforcement leaders to announce support for expansion of the state Criminal Justice Training Commission (CJTC). The expansion to new regional training centers will help address one of the most significant recruitment barriers for law enforcement agencies. The intent of the expansion is to accelerate training, reduce officer shortages, and increase law enforcement agencies' ability to recruit diverse and qualified candidates."
The information release says across the country law enforcement agencies are facing recruitment challenges, which is no surprise in WA considering the Police "reform" package pushed through by Democrats at Inslee's bidding.
The plan will expand regional training centers to allow recruits to more easily complete their training closer to the jurisdictions where they will be working.
Pasco Police Chief will be part of the press conference
Pasco PD Chief Ken Roske, as well as Steve Crown, who is the Wenatchee PD Chief and President of the WA Association of Sheriff's and Police Chiefs, will be part of the conference.
While this is a welcome addition to helping get officers trained and onto forces, it completely misses the point as to why a number of departments are seeing record resignations or transfers of officers.
 Is this throwing a political bone to law enforcement in wake of new restrictive laws?
Especially if a person has been closely following the actions and policies of Gov. Inslee, as well as his comments and attitudes towards law enforcement, a cynical observer would say this is his response to the explosion of crime in our state since last July. That's when the 12 or so new police reform laws went into effect, severely limiting their ability to fight crime.
25 True Crime Locations: What Do They Look Like Today?
Below, find out where 25 of the most infamous crimes in history took place — and what the locations are used for today. (If they've been left standing.)