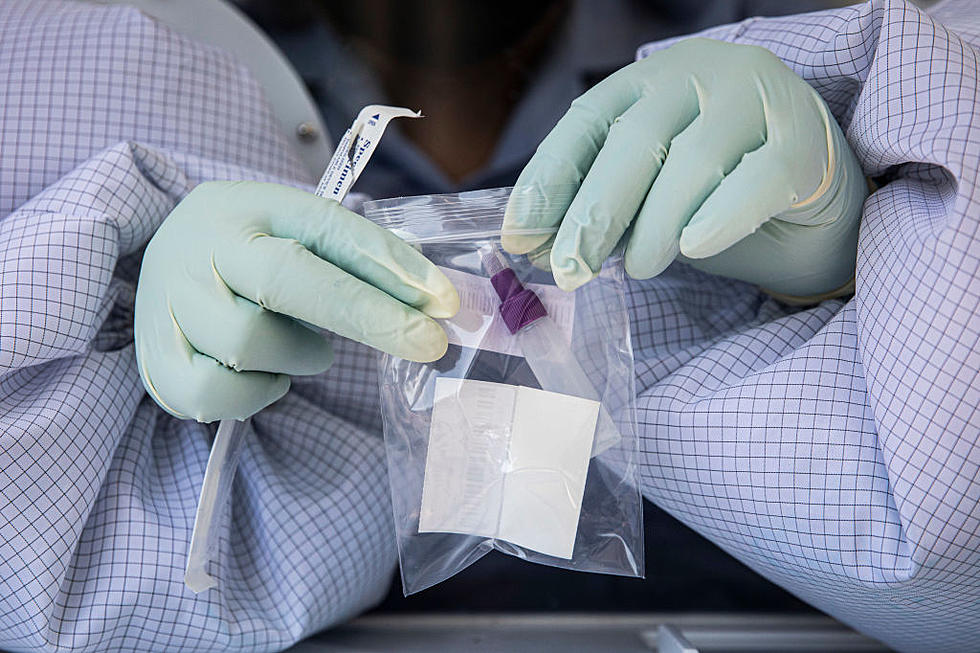 Is Yakima COVID Testing Center a Scam? Customers Seem to Think So
BBB looking into Yakima COVID testing site---Getty Images
A Yakima COVID testing site has been pulled from the Yakima Health District- CDC list of approved testing locations after the Better Business Bureau announced they're investigating claims of fraudulent business practices.
THE CENTER FOR COVID CONTROL IS AN ILLINOIS BASED FIRM
The company, whose website lists a 312 area code with its number, claims it has 275 locations in several dozen states, including Washington and Oregon.
The company, whose location is at  1731 S. 1st St. Suite 200 in Yakima, filed the necessary documents to open in WA state last October.
The Yakima site shows up on Google maps as being a COVID testing site, but little information is given.
COMPLAINTS BEGAN TO POP UP IN DECEMBER WITH BBB
Complaints, many of them filed in WA and Oregon, include never getting results after several weeks, being on hold with the company for hours when people call (without being served), being given erroneous test results, and even finding incorrect testing times and dates on results among other issues.
Many of the concerns raised by clients with the BBB are over suspicious business practices, including taking pictures of persons' driver's licenses, and other fears of fraud.
SOME OF THE COMMENTS SHOW FEAR OF FRAUD
From the BBB website: (some have been edited down for brevity)
"Tested 3 1/2 weeks ago, gotten no results. Afraid theyre going to use my information for identity fraud. Stay away."
"Have serious concerns about this company. Received results report with incorrect date and time of testing. The actual date 1/5/2022 time was after 3PM. Report shows 1/6/2022 2:44AM. ...Also, website has incomplete links and not professionally done. Since Registration page required personal identification information and insurance, now concerned about fraud and identity theft"
"Seemed very sketchy. I could be wrong, but I just had a gut feeling that something seemed off. It was an office retail space with literally only a cheap desk in every room. Nothing else....  Also, the location in ****** just seemed to have popped up a week ago, because it had a flood of 5 star reviews all show up on ****** just within the last week. Only two 1 star reviews. Almost every single 5 star review is from an account in which their only review is this company. So thats a red flag that they had a bunch of fake accounts post a good review for it."
Other comments go on to say unprofessional conduct by the workers, not returning emails or phone calls, and questionable demands for personal information.
According to YakTriNews.com.  local officials with the company have refused interviews and referred reporters to the Center's corporate website and contact information. The Yakima Health Department has also removed the Center for COVID Control from its list of approved testing sites.
KEEP READING: 15 Natural Ways to Improve Your Sleep