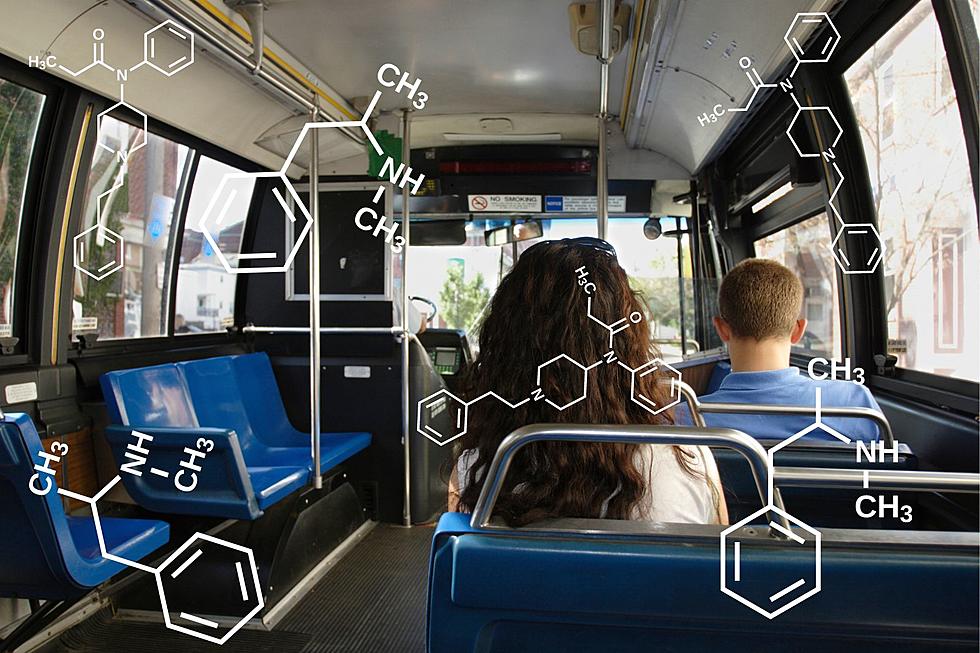 New UW Study Finds Meth & Fentanyl in WA & OR Transit
canva.com/Getty Images
The study, released this week, shows a very concerning trend.
This all began when five transit agencies in Washington and Oregon approached researchers at the University of Washington with a simple question... Are transit operators being exposed to drug smoke or residue in their workplace?
With this request in mind, researchers at the University of Washington tested the surfaces and the air on trains and buses from four transit agencies over 28 nights earlier this year. Transit lines and times were selected for sampling based on operator reports of observed drug use. Researchers targeted routes when smoking events were most likely to occur. Samples were collected near operators and in other areas of the vehicles where smoke was likely to accumulate.  
The samples taken detected fentanyl in 46% of surface samples, and 25% of the air samples. Worse yet, methamphetamine was detected in 98% of surface samples and 100% of air samples, with one air sample exceeding federal recommendations for airborne fentanyl exposure at work (established by the U.S. Environmental Protection Agency).
The transit agencies involved were King County Metro, Sound Transit, Everett Transit and Community Transit in Snohomish County, and Tri-Met in the Portland metro area. Researchers note that the main objective of this study was to see the possible effect upon transit operators, rather than the general public.
Marc Beaudreau, a research industrial hygienist in the UW Department of Environmental & Occupational Health Sciences and co-leader of this assessment stated in a release, "Operators are different from the riding public, because operators are exposed for a much longer time period. The potential long-term health effects associated with daily exposure have not been adequately researched, so until these relationships are established, we're suggesting protective measures that transit agencies could implement to keep operators safe."
The fine details of this study, including research methods and detailed results, are available in the final report, though it is worth noting that the findings from this assessment have not yet been submitted for publication.
LOOK: 19 Drinks Only '90s Kids Remember
Grab that weird bendy straw you bought with your Chuck. E Cheese tokens, because we're sluprin' up these definitive flavors of the '90s.