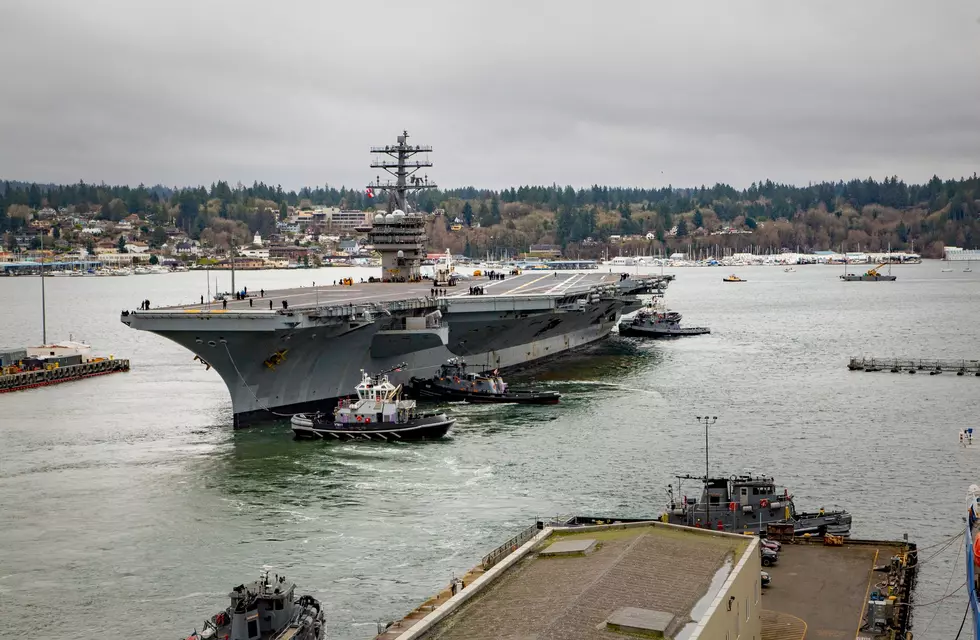 U.S. Navy Halting Some Dry Dock Ops in Washington State
US Navy Photos by Wendy Hallmark
The United States Navy announced yesterday that they are temporarily suspending operations at four dry docks in western Washington.  The suspensions come on the heels of the results from a planned seismic study of the area, along with the study analysis.
The seismic assessment, which was done as a part of the military branch's Shipyard Infrastructure Optimization Program (SIOP), identified issues associated with the potential of a large scale earthquake occurring with maintenance was being conducted on a nuclear submarine at one of the four dry dock facilities.  Below is the memo sent out on January 27th to the staff at the Puget Sound Naval Shipyard & Intermediate Maintenance Facility (PSNS & IMF) in Bremerton:

The Navy also announced they will take additional safety measure as a result.  The USN did not go into detail regarding what the assessment revealed , but it was enough for the Navy to state the reason for the additional measures is to ensure "the safety of the shipyard workforce, Sailors, the local public, the environment, and the submarines."
The dry docks are used to overhaul nuclear submarines, and while they are still certified to do so, the Navy is keeping those docks empty for an unspecified amount of time.  the four docks affected are dry docks 4,5, and 6, at Puget Sound Naval Shipyard & Intermediate Maintenance Facility and the dry dock at delta pier located at Trident Refit Facility in Bangor.
Aircraft carrier maintenance is not impacted by the temporary halt.
LOOK: 100 years of American military history