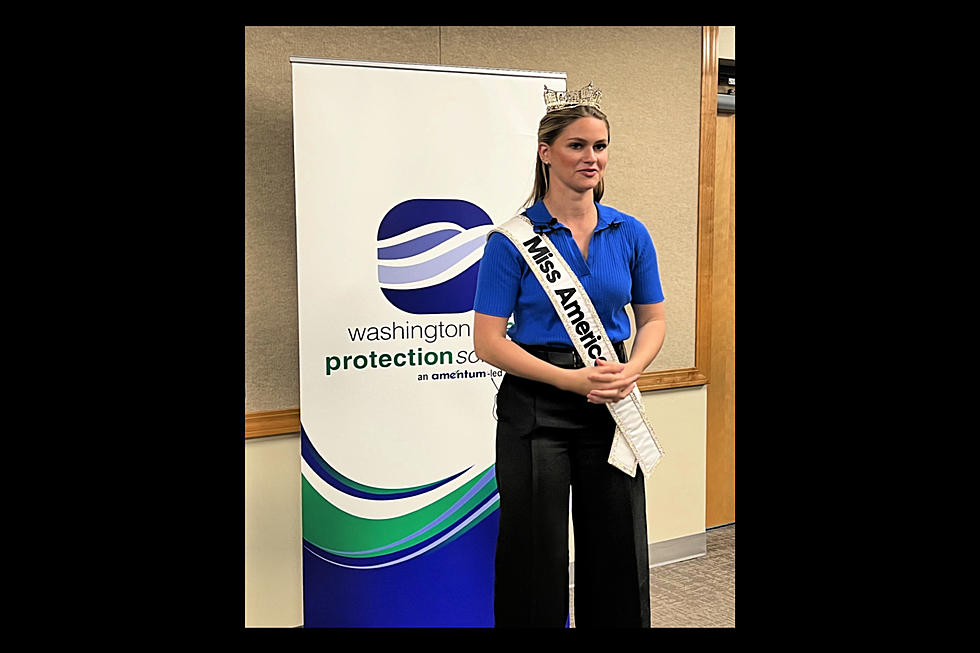 Miss America Grace Stanke Visits Tri-Cities Shares Nuclear Passion
Patti Banner
Miss America 2023, Grace Stanke was in Tri-Cities on Wednesday
A discussion with Stanke took place at Washington River Protection Solutions as part of the Women in Engineering Speakers Series. The 21-year-old student from Wausau, Wisconsin is in her senior year at the University of Wisconsin-Madison, majoring in nuclear engineering. Her Miss America platform is "Clean Energy--Cleaner Future." While in Tri-Cities, Stanke toured the B Reactor at the Hanford Site. When asked about the tour, Stanke replied, "It was very well maintained. It was a ton of fun to be at B Reactor. This is the first reactor that was built. This is what started all of nuclear energy."
How does Stanke inform people of the misconception of nuclear energy?
Stanke replied, "Well, people don't expect Miss America to be a nuclear engineer." She knows she has the dichotomy of being Miss America and a nuclear engineer. She went on, "I'm utilizing the Miss America platform to talk about something that needs to be addressed more often, to talk about nuclear energy, and science, and how we can use it for good."
Why did Stanke decide to compete for the Miss America title?
She got involved because she wanted to improve her violin performing skills. "I was a really bad performer when I was 13-years-old." She wanted more experience and found the Miss America's teen organization, got involved, and got over her fear of performing really quickly. She's very thankful and fell in love with the professional skills she developed. Stanke credits the organization for being able to communicate and interview and publicly speak so comfortably. "I'm also able to stand tall, it made me find my confidence."
What's something no one knows about Grace Stanke, Miss America?
"I love cars. My dad restored old cars. I'm a Dodge girl." She's specifically a Dodge Challenger fan.
10 Places Serving Fantastic French Fries in Tri-Cities
Most people enjoy a plate of fries with their hamburger or steak. French fries go with everything. And, MOST kids LOVE french fries! We took a poll and these are the 10 BEST places in Tri-Cities to enjoy a serving of hot, delicious french fries.
10 Tri-Cities Infused Cocktails to Try
These drinks or cocktails are made with Tri-Cities love. Try them at your leisure and take note of which you prefer. Feel free to mix at your leisure being careful to imbibe responsibly.
Top 10-Tri-Cities Campgrounds
10 Best Campgrounds in the Tri-Cities