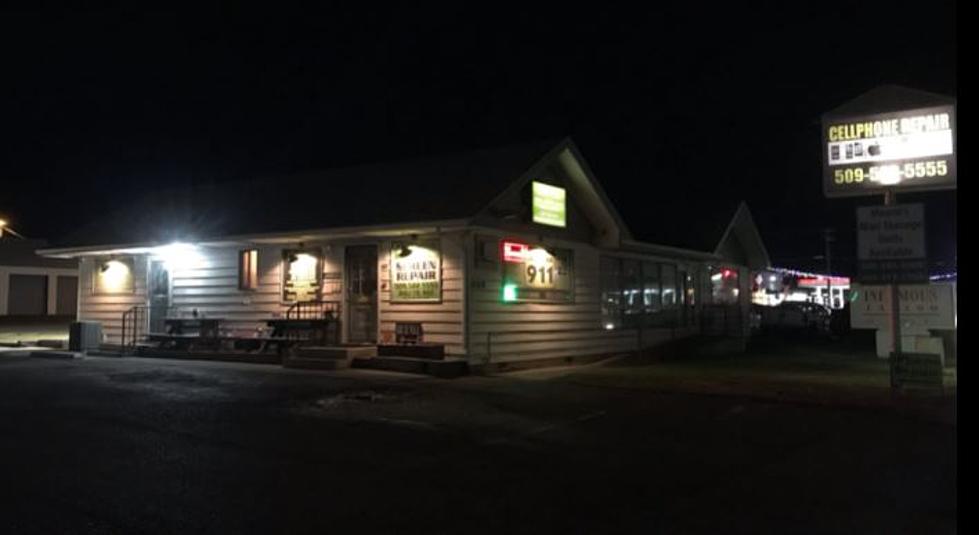 Kennewick Businesses Raided, Arrest Made in Stolen Property Ring
Cellullar 911 on Canal searched (KPD)
Kennewick Police didn't say specifically when the arrests were made, but released this information late Thursday.
MAN ARRESTED, BUSINESSES SEARCHED OVER STOLEN PROPERTY TRAFFICKING RING
A 50-year-old man is in jail facing multiple charges after search warrants were executed at two Kennewick digital cellphone stores.
One occurred at Boost Mobile (appropriate name?) on North Ely Street, the other at Cellular 911 at 5129 West Canal (that is the given address of the business).
Pasco Detectives assisted with the case, in which officers from both departments located multiple items as evidence of an organized retail theft ring. It is not known specifically how Pasco may be tied yet to this ring.
No specifics about what was found were released, but Police arrested Timothy Maki was booked into jail on Possession of Stolen Property 1st degree and for Trafficking Stolen Property 1st degree charges.
Police had apparently uncovered evidence to launch an investigation into the two locations, it continues. No word if more arrests are pending.
Some social media and business review sites contain 'warnings' or claims from customers of these venues about phones disappearing, or suspicious business activity concerning their repair and other related issues.
."}" data-sheets-userformat="{"2":33554688,"11":4,"28":1}">
CHECK IT OUT: How To Unlock Your iPhone With Your Voice
CHECK IT OUT: See the 100 most popular brands in America