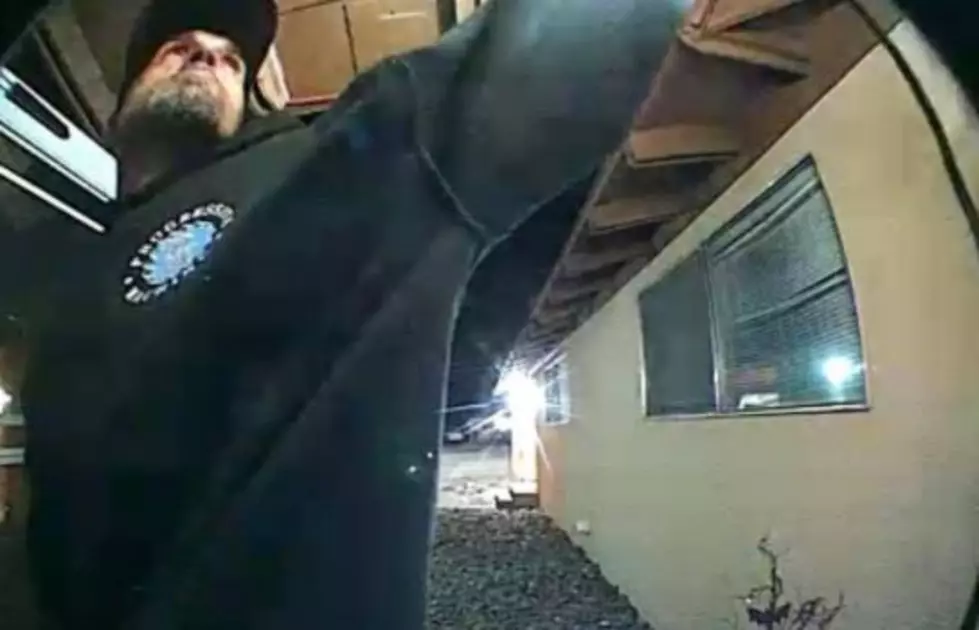 Lewd Man Accused of Peering in Girls' Window Now in Jail
Peeping, lewd conduct suspect arrested
A 48-year-old Kennewick man is in jail facing charges after being arrested by Police.
It was almost a month ago when a Kennewick family on South Rainier St. reported Oct. 5th they'd answered their Ring doorbell, but no one was outside in the dark. Then they saw when they watched the video, a man standing with his penis exposed outside their home. The man was first seen peering into vehicles around their home, then came up to their porch where he exposed himself.
The video showed him unscrewing or otherwise disabling their porch light, then standing outside the window of the family's two daughters, ages 13 and 15.
The man's arms were moving in a manner consistent, said police, with masturbation.
Now police say James Allen Schneider Sr. is in jail facing at least two counts of First Degree Voyeurism. Various images of him had been shared around social media, after the family published the pictures trying to identify the suspect. US Marshals assisted in the search and arrest.
Other Folks nabbed on Security cameras