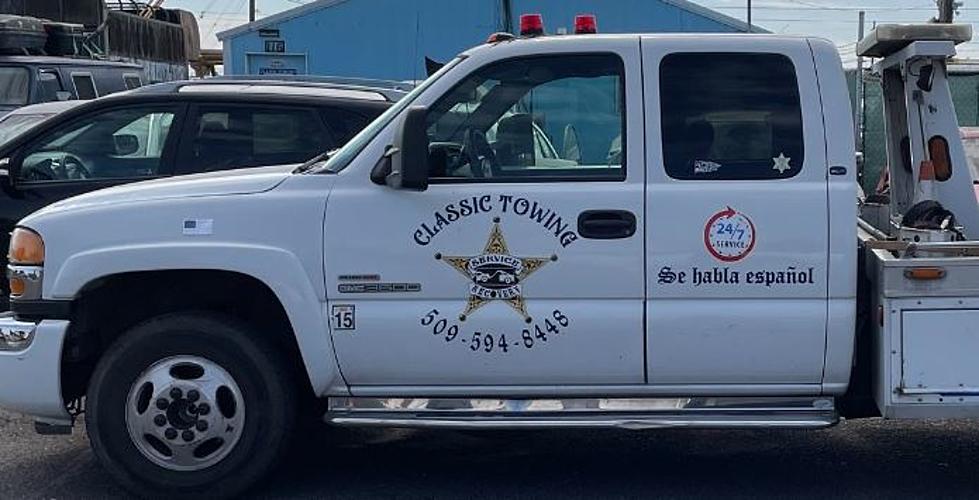 Pasco Towing Operator Arrested on Multiple Serious Charges
Towing company owner arrested in Pasco (PPD)
Pasco PD released information on Tuesday, October 10th, about the arrest of the owner-operator of a Pasco towing company.
  Owner facing multiple serious charges
 Pasco officers served a warrant at Classic Towing, located at 411 North 7th Ave.,  on October 5th.
The owner, Jesse Lopez, was taken into custody on charges of Criminal Impersonation, Extortion, and Theft. He is listed as the sole owner-operator.
Pasco Police did not elaborate on what led up to the charges but did say it was related to many investigations of the company. They are advising anyone who has had dealings with the company to contact them if they believe they are a victim of one of the crimes Lopez is charged with.
  A check of WA Department of Transportation licensing information shows the company is legally known as Issac's Towing, with a dba (doing business as) Classic Towing. It is not listed as having any current authority with the FMCSA, or Federal Motor Carrier Safety Administration.
A check of the WA State Attorney General's Office did not turn up any complaints officially filed with that office.
The investigation continues.
LOOK: The longest highways in America
Gallery Credit: Hannah Lang