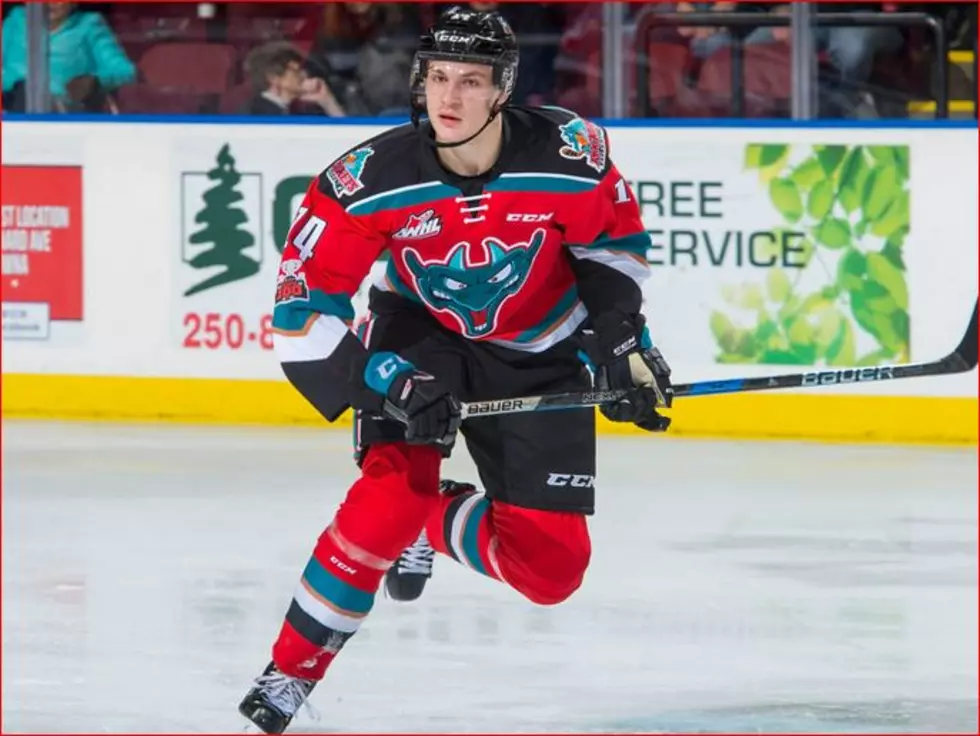 'Long-Term Injury' Prompts Am's to Trade for Kelowna Forward
Forward Will Kushniryk will join team on PG road trip (TC Ams Melissa Baecker)
The Tri-City Americans have acquired veteran Forward Will Kusniryk from the Kelowna Rockets to offset the expected long-term loss of Forward Paycen Bjorklund. (photo credit Melissa Baecker via Tri City Americans).
Team officials have not said how long Bjorlund will be off the ice, but it's expected to be enough to create significant depth problems for the club, hence, the move.
Bjorklund was injured in a game last week.
The Americans sent Kelowna  a conditional 5th round pick in the 2020 WHL Bantam draft. Kushniryk played in 51 games for the Rockets last season, grabbing 2 goals, 3 assists and 19 penalty minutes.
Am's GM Bob Tory said "he's a big guy, skates very well, and will add depth to our forward group."
Kushniryk is expected to join the Americans while they are on a two-game trip to Prince George, starting Tuesday night.