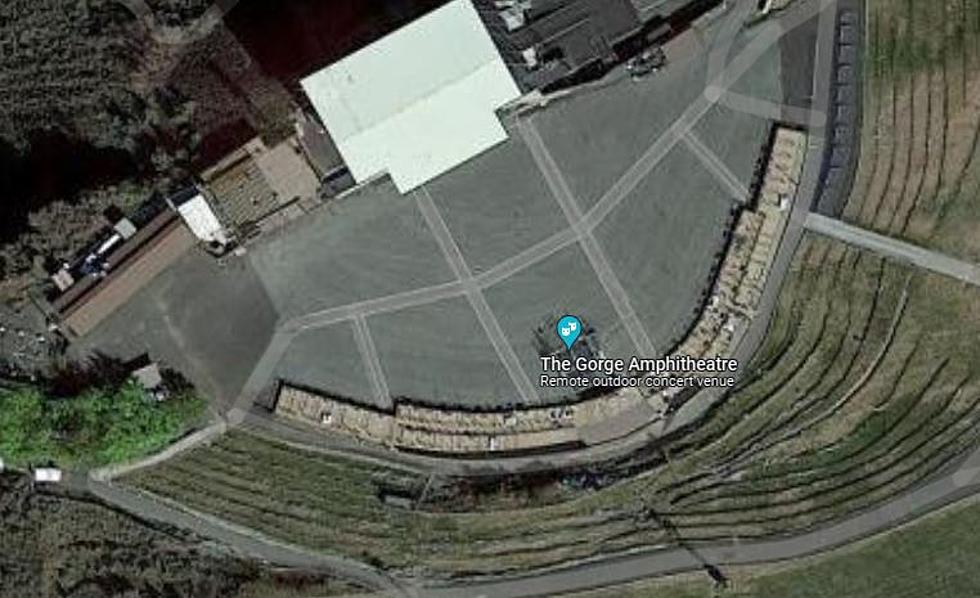 Man Dies in Bizarre Accident at Watershed Gorge Concert Festival
Gorge at George (google earth)
The names of all the persons involved have now been released following a strange and tragic accident at the Gorge at George over the weekend during the popular Watershed County Music festival.
Man accidentally run over by boat trailer
The Pivot is an area near the campgrounds at the Gorge at George Amphitheater near George, WA in Grant County. The Pivot is where various food and merchandise vendors are located.
The Grant County Sheriff's Office reports a 19-year-old man from Puyallup, WA identified as Carson Santos, was fatally injured in a bizarre accident.
The GCSO says a 23-year-old Roseburg, OR man, identified as  Dylan Guido, was towing a wake surfing boat on a trailer behind his Toyota Tundra near the Pivot area. Witness and investigative reports indicate Santos was running alongside the truck and trailer when he attempted to jump onto the trailer tongue where it attaches to the truck.
However, he lost his balance and fell, landing underneath the path of the trailer which ran over him.
Despite the efforts of bystanders and EMS and GrowdX support services, he later died after being airlifted to Central Washington Hospital in Wenatchee.
All parties involved cooperated with investigating officers, and the GCSO said Monday that no drugs or alcohol was involved, the driver, Guido, was not impaired in any way said officials.
KEEP READING: Scroll to see what the big headlines were the year you were born
Here's a
look at the headlines
that captured the moment, spread the word, and helped shape public opinion over the last 100 years.