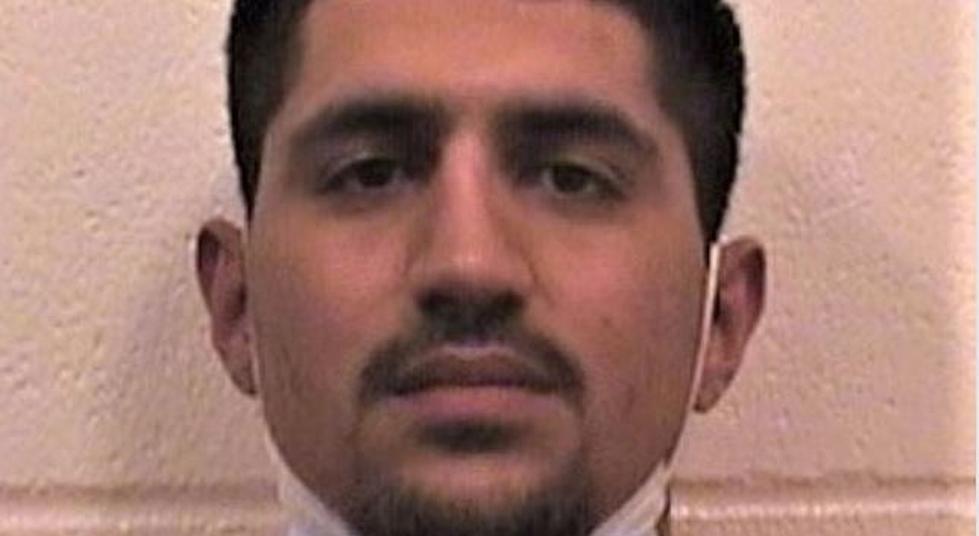 Man Jailed After Knocking Motorcyclist Off Bike With Car
PPD
A Pasco man is in jail, and motorcycle rider lucky he didn't sustain more serious injuries after a road rage incident Wednesday afternoon in Pasco.
Around 4PM Pasco Police say an unnamed motorcyclist was driving near Ainsworth and South 7th street when he was deliberately knocked over by a car driven by 27-year-old Hector Huerta of Pasco.
According to witnesses and Police reports, Huerta cut off the bike rider, apparently leading to some sort of confrontation. Huerta then allegedly used his car to hit and knock over the motorcycle, throwing the rider off the bike.
Police say the rider was unconsious after the wreck but came to later, aside from suffering some bruises and scrapes, he apparently did not require a ride to the hospital; however he was thoroughly checked at the scene by EMS workers.
Huerta has been arrested on suspicion of Vehicular Assaut, he remains in the Franklin County jail.
Police and other traffic authorities remind drivers to give a little extra room for motorcycles, even if they're riding responsibly. Most motorcyclists are safe and courteous, but in the event of an incident or accident between a car and bike, the rider is almost always going to come out on the short end of things.
Police did not give details about what specifically occurred between Huerta cutting off the rider, and him then knocking him over.
Sounds like the suspect might not be doing much 'traveling' in the near future.
See the Must-Drive Roads in Every State