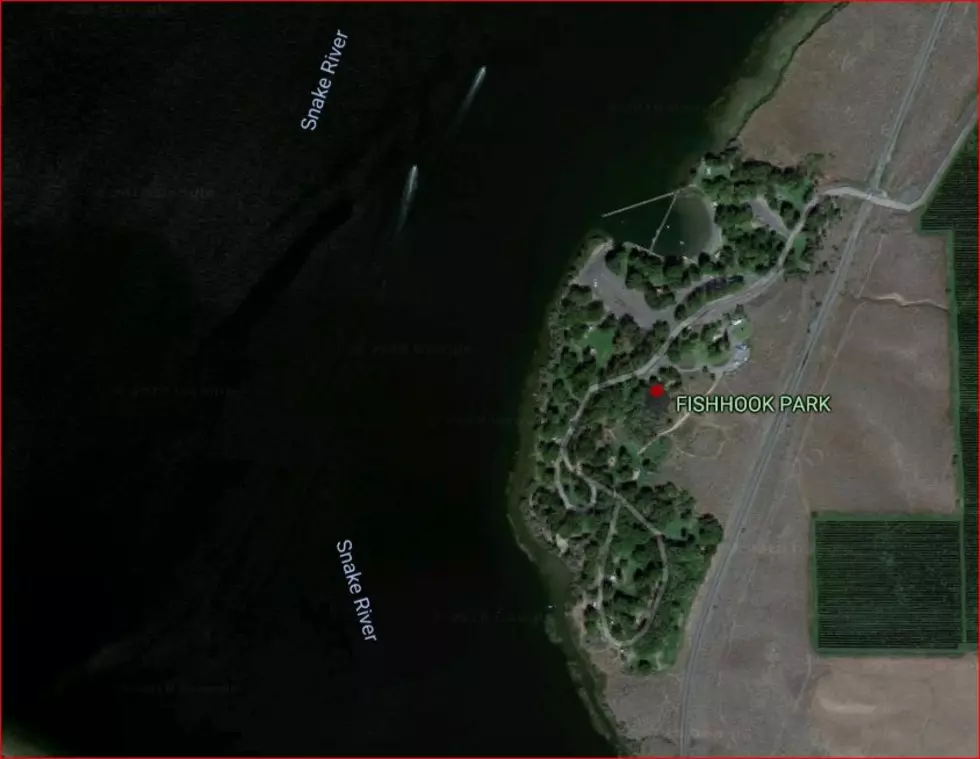 Missing Snake River Boater Identified, Still Not Located
Man from Kennewick, recovery effort continues (Google Earth)
Walla Walla County Sheriff's officials have released the age and identity of the man who jumped into the Snake River Saturday from a boat, trying to retrieve his hat that had blown off.
Saturday around 2:40pm, 39-year-old Jason Lee Robinson jumped off the boat he was riding in near Fishook State Park. He was trying to retrieve a hat, but became 'distressed' due to heavy waves, according to witnesses. The gusty winds made water conditions choppy and rough. He was not wearing a lifejacket.  He was, according to reports, a well known member of the Tri-Cities fitness and exercise community, he was from Kennewick.
He went under, despite numerous efforts from those in the boat and others to help him.  A nearly 7 hour search later that day by various rescue agencies turned up nothing.
As of Tuesday morning, Walla Walla Sheriff's officials say he is still missing, and presumed drowned. The rescue mission became a recovery mission late Sunday in Monday. Due to the circumstances of the incident and eyewitness reports, officials believe he did not resurface.
Officials will continue to patrol and monitor downstream as the recovery effort continues.