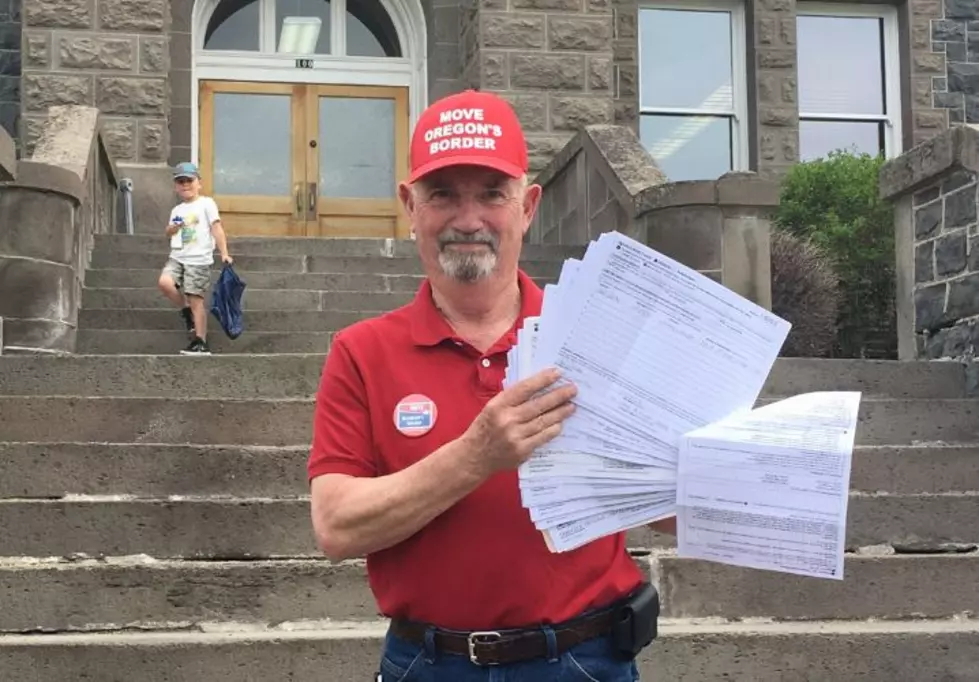 Morrow County Voters Will Decide to Join Idaho Or Not in November
Greater Idaho official with results following Morrow County adding to ballot (Greater Idaho)
The Greater Idaho movement may have been off of people's 'radar' the last year or so, but it continues to steadily make progress.
Greater Idaho seeks to add multiple counties to the Gem State.
The movement began a couple of years ago, when a group of citizens began to push for Idaho's border to move westward, and allow several Oregon counties to leave.
Citing a plethora of voting statistics, these citizens say despite nearly overwhelming Republican and conversative voting results, their voices are drowned out because of the population density in the greater Portland area and along the Pacific Coast. This disparity, much like in WA, has seen controversial policies passed despite being soundly defeated East of the Cascades. For example, the decriminalization of hard drug use was crushed in Eastern Oregon but still passed overall. 
  So far, 9 counties are in
Since 2020, the following counties have voted in favor of joining Idaho:
Union County
Grant County
Baker County
Malheur County
Klamath County
Lake County
Harney County
And two other counties that are separated geographically have also voted, Sherman and Jefferson. Now, Morrow and Wallowa Counties are next.
Morrow, is 2,049 square miles, is on the western border of Umatilla County, and includes the cities and towns of Ione, Lexington, Heppner, Pine City, and Boardman.
Greater Idaho reports last Wednesday, that County Auditor Bobbi Childers place the measure on the November ballot, as it made the required number of valid registered voter signatures to be decided upon. They reached 116 percent of the required goal.
 What happens next?
Once the movement establishes the number of counties that wish to join Idaho, then the Oregon state legislature would have to approve it. Already, Greater Idaho officials are talking with Oregon legislators and pushing to get hearings established to make it happen.
It's interesting to note the one county that's absent from this movement is Umatilla.
KEEP READING: Scroll to see what the big headlines were the year you were born