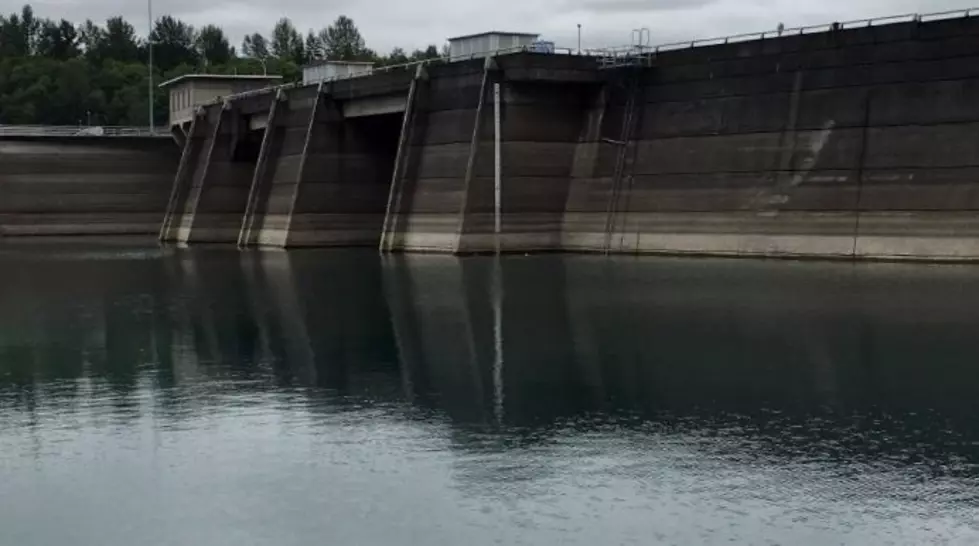 Mossyrock Not Fooling Around, Entire Town Defies Inslee Lockdown
Dam holding back Riffe Lake near Mossyrock (Google street view)
The tiny town of Mossyrock has thrown down the gauntlet at the feet of the Governor.
Going into the Thanksgiving holiday, town officials passed an ordinance basically keeping the entire town 'open' if business owners wish to.
The town is located southeast of Chehalis, in Lewis County, and as of the last census had a population of 803.  City officials said while they take COVID seriously, they are not aware of a single case of COVID or incident in the town, or surrounding area.
They said it's not worth it to harm businesses and industry with another lockdown, which for them, serves no purpose.
Mayor Randall Sasser, who has been in charge for 3 years, says last year there were only 3 suicides in Lewis County; so far this year, there have been 10. Most are believed to be related to some sort of COVID stress.
No official word yet from state officials pertaining to this rebellion. To read more about Mossyrock's bold move, click on the button below.
Enter your number to get our free mobile app