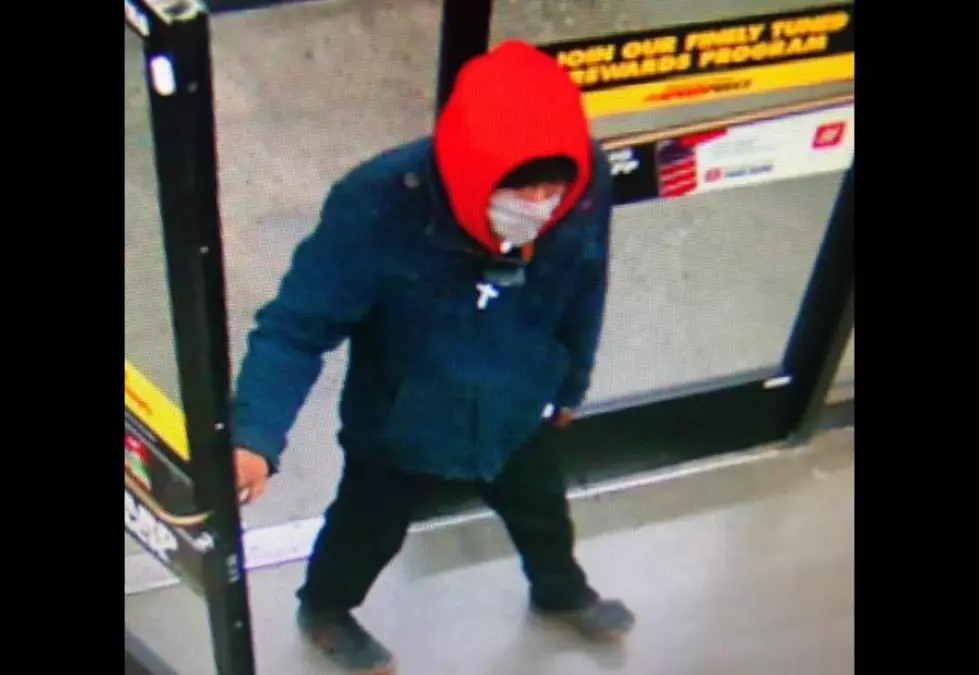 Multiple Fraud Suspect's Hoodie Looks Like Match Tip
Fraud suspect wanted (KPD)
The only outstanding feature of this wanted fraud suspect is their hoodie.
Makes them look like the head of a match, sort of. Kennewick police say this person is wanted in connection with a theft-fraud investigation. They've allegedly used a stolen credit card in multiple fraud incidents.
This picture was taken just prior to the person committing one of the fraud incidents. Police had not said when the card was stolen or where from, or where the incidents took place.
Anyone who may know who this person is, please call (509)-628-0333. All leads can be confidential.