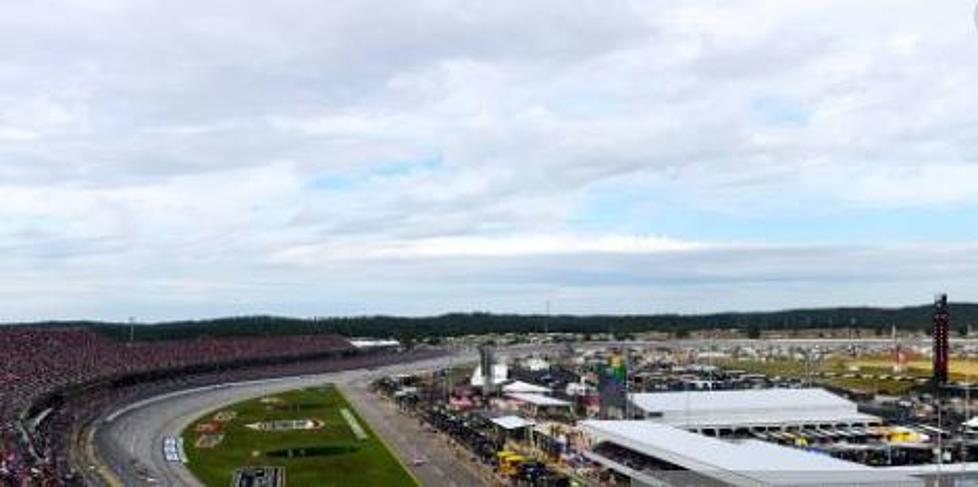 NASCAR "Noose" Was a Garage Door Pull Rope –FBI
Noose turns out to be a door pull loop handle (Getty Images)
The FBI has just released it's investigation results of the alleged noose found hanging near the garage stall door used by the #43 team of Bubba Wallace at Talladega last Sunday, and found it was a looped garage door pull handle. It had been fashioned in such a manner it might have resembled a noose, but it was not. And, it had been there for months.
Thanks in part to a fan who pulled up photos from the garage area of last Sunday, and last year, 2019, the "noose" was a looped door pull, put there to help crews get the overhead sliding door open and closed.
"The FBI report concludes, and photographic evidence confirms, that the garage door pull rope fashioned like a noose had been positioned there since as early as last fall,."This was obviously well before the 43 team's arrival and garage assignment." (NASCAR Statement).
Total Pro Sports online reported a fan was able to dig up the photos as well, and hours before the FBI and NASCAR released their statement, the jig (or door) was up. Click on the link at the bottom of the story (button) to see the photos for yourself.
The FBI says no charges will be filed in the case, referring to the loop, BUT what about the #43 team filing a false report?  NASCAR Fan Social Media pages are already exploding with demands that the Richard Petty racing team be hit with filing a false report, as well as driver Bubba Wallace.
We shall see what happens. Either way, the 43 team and NASCAR are now in need of some huge spatulas to get all the egg off their faces.
Media and social media had exploded after the allegations of the noose being found were made by the 43 team and NASCAR prior to the race at Talladega.
Enter your number to get our free mobile app