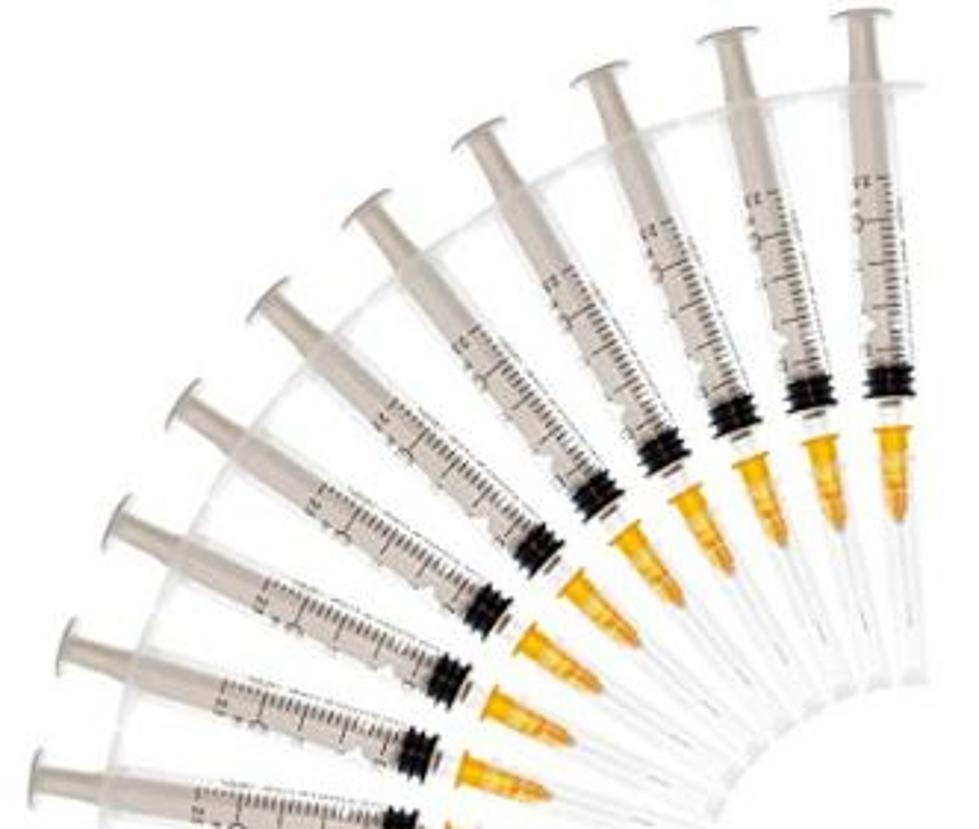 Op-Ed: If King County 85% Vaccinated, Why Restaurant Vaccine Cards?
Amazon.com
As of October 25th in King County, whether it's a sporting event, a bar, restaurant, theater or other public event (virtually everything) people will have to show proof of vaccination or a negative COVID test within 72 hours.
Gyms, recreational facilities, you name it, it's in effect except for children 12 and under. Mayor Jenny Durkin (lame duck mayor) told KUOW Public Radio:
"This isn't meant to be a punitive thing at all, It's meant as further protection for our community."   Oh really...!
That's rather ironic. According to the official King County website, 85 percent of persons who are eligible have received at least one dose of a vaccine, and 79 percent are fully vaccinated. So, if that's the case, why are cases reaching levels not seen anytime during the pandemic? That data is from Sept. 14, 2021.
Months ago, Gov. Inslee and other WSDOH officials pounded home the 70% vaccination mark. Get there and we re-open fully in summer (July 1). The state was a whisker away from that, and did hit 70 percent prior, according to Federal stats.
But now, it appears with the onset of Delta perhaps, that the vaccine might not be all it was touted to be?  According to Phizer and Moderna testing, we saw the data just prior to vaccine rollouts, they claimed a 90-95 percent prevention rate from COVID.
So if so many are vaccinated, why are cases rising so fast (according to officials).
That's one explanation. But the question nobody is asking is if so many people are vaccinated, why are cases so high? Why all the push for vaccination cards and limits?
Are we to believe the 'unholy unvaccinated' (as many state officials imply they are) are responsible for all this? The 15-20 percent of persons who are not vaccinated are infecting the other 80-85 percent, and causing record 'carnage' (if you believe the daily drumbeat of news).
All of a sudden, COVID is exploding again, despite climbing vaccination rates. And more pressure being put on unvaccinated persons.
Gov. Inslee has been accused by many of using the straw man argument. He blames the state's problems on "they" or "them,"  imaginary unnamed persons who are easy to blame. Only now, his strawman are the persons who believe the vaccine is a personal medical decision, and no amount of bribing, cajoling, threatening or browbeating will change their minds.
The Washington State Patrol, according to Jason Rantz of AM 770 KTTH, has seen every single religious exemption request denied, 284 of the 373 received have been processed, all denied. Internal emails show Inslee's staff attempted to make the religious exemption as "narrow as possible."
The new 'life' vaccine card requirement coming to King County is not about public safety, it's the latest attempt to browbeat and club the unvaccinated into submission.
Think about it...
25 True Crime Locations: What Do They Look Like Today?
Below, find out where 25 of the most infamous crimes in history took place — and what the locations are used for today. (If they've been left standing.)