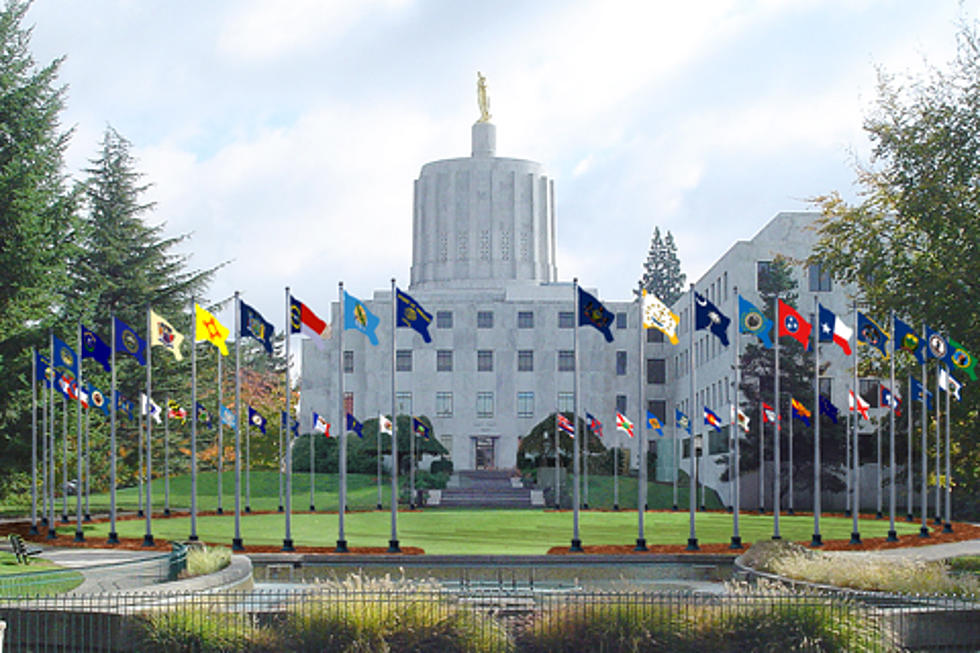 Oregon Police, Firefighters, Suing Over State's Vaccine Mandate
Oregon Capitol (Getty)
Oregon's officials, including the office of Gov. Kate Brown, remain quiet about this, but it's turned up a notch.
  The Oregon Fraternal Order of Police, along with various firefighters and some other law enforcement officers are suing over Oregon's vaccine mandate.
The suit was filed in Jefferson County Circuit Court and makes a variety of allegations.
They include that it is "unenforceable" because it goes against current Oregon statutes, as well as it would cause wrongful termination of employees.
Oregon's vaccine mandate is almost identical to Washington's, law enforcement, healthcare workers, educators, EMS, and volunteer firefighters all 'have' to be fully vaccinated by Oct. 18th.
There was a statement released by the Governor's office that read in part:
"Given the seriousness of the situation, employer vaccine requirements have become an important tool, and state government plays a part. It's critical to protect state workers, workplaces, and facilities, as well as members of the public who use state services."
It did not address any of the legalities and issues the mandate has created. You may recall back in August, the Oregon Nurses Association issued a statement basically saying they were pushing back against this mandate. The news of that pushback went viral.
It will be very interesting to see what happens as we get closer to the Oct. 18th deadline. It sounds like both Oregon and WA may end up playing 'chicken' with their workers, seeing who blinks first.
READ ON: See the States Where People Live the Longest
Read on to learn the average life expectancy in each state.