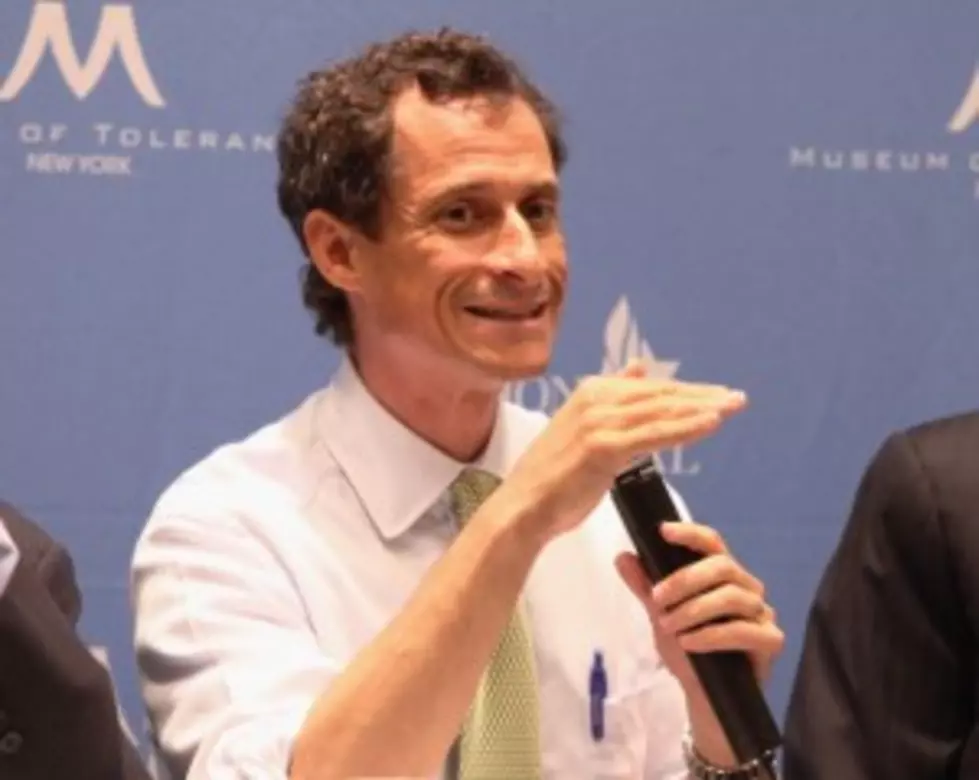 Overcooked Weiner Drops Out of NYC Mayoral Race – Got 4.9% of Primary Vote
(Photo by Taylor Hill/Getty Images)
One of the New York media headlines read, "Weiner down."
And now, he's out of the race.  Hopefully this is the last we hear, at least for a while, of the psychopathic politician who amazingly thought he could run for office again.
Weiner, who was already dinged by a sexting scandal that made a mockery of his marriage, tried to run for mayor of New York, but a second scandal blasted him out of the water.
His sexting partner, Sydney Leathers, exposed their affair via text messages, destroying any chance he had of being elected.  Leathers, who recently showed off her own lack of class by making a porno movie, actually showed up at the NYC bar where Weiner gave his concession speech.  Weiner got 4.9% of the vote in the Democratic Primary,  the lowest for any well-known candidate in decades.
Weiner did not meet Leathers directly, as he slipped into Connolly's Bar through the back door like a party crasher.  As Weiner left the bar he flipped off a WNBC-TV reporter as he was being driven away.   His wife, according to sources, was not in attendance, but was at an undisclosed location in the Hamptons.
Goodbye, and good riddance Weiner.