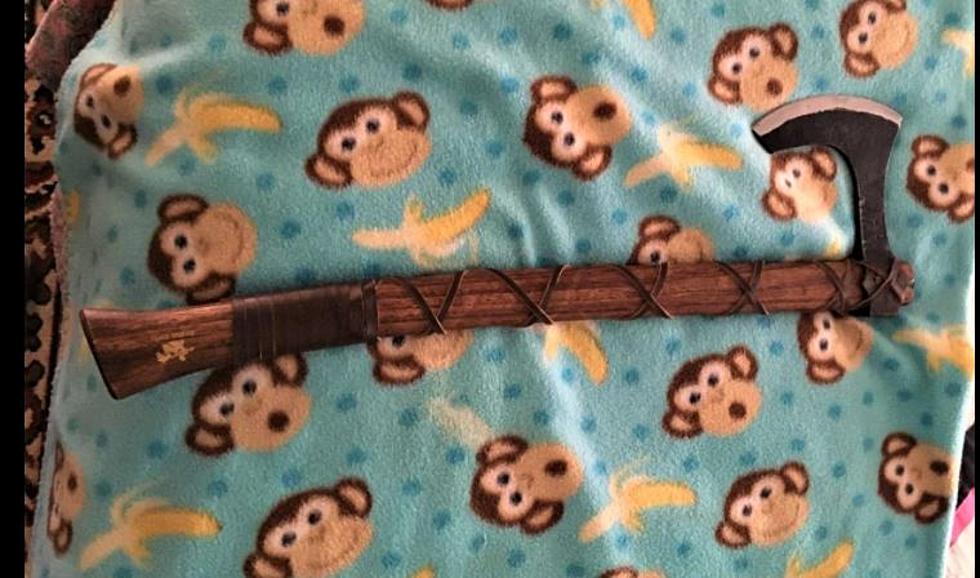 Pasco Tomahawk Attack Features Weirdly Disturbing Image
Tomahawk allegedly used in attack in Pasco (PPD)
Not a ton of details released but a weird combination of images here.
PASCO POLICE SAY THE SUSPECT IS HOW OLD?!?
Pasco Police say a 71-year-old woman is in the Franklin County jail on an investigative hold after she allegedly assaulted an elderly man with this weapon.
The man, whose ID was not released, did sustain a number of injuries, but none were life-threatening.
Police did not say what led up to the domestically related incident, but said the woman allegedly struck the man numerous times.
  WHERE DID THEY FIND THE WEAPON?
The tomahawk was found close by at the scene of the incident, which occurred in the area of Road 88 and Court St.  The investigation continues.
The image of the weapon on top of a blanket or pillow with cute little monkeys on it is a little disturbing.
Celebs Share Their Personal Paranormal Stories