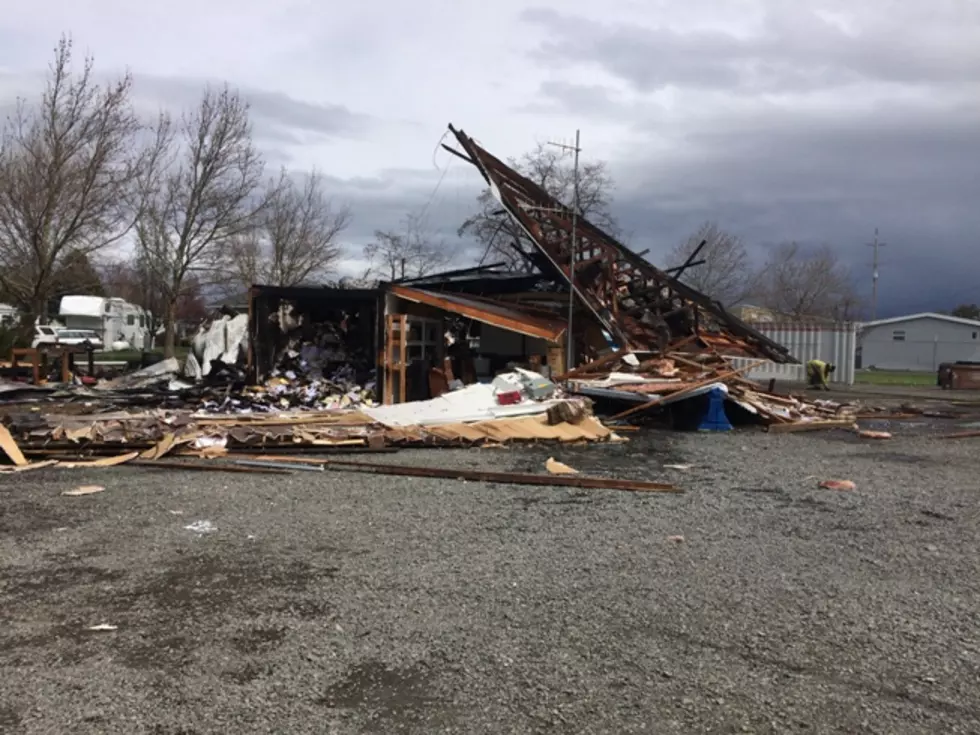 Propane Tank Explosion Blows Apart Business, Luckily Nobody Inside!
Propane tank explosion, fire destroys LaGrande business (Oregon State Patrol)
Workers at an Oregon petroleum shop are fortunate nobody was in the building when this happened Thursday. The investigation has begun.
Multiple fire and response units converged on the Ed Staub and Sons Petroleum Shop in LaGrande Thursday morning, after a propane tank apparently exploded, sending building debris flying and shooting flames high into the air.
The subsequent fire, says mycolumbiabasin.com, destroyed the structure. A nearby RV resort was partially evacuated and some area roads closed until the fire was put out, partly for fear that more tanks could detonate.