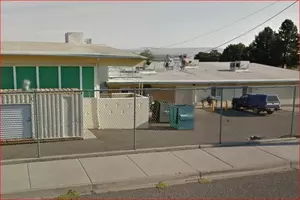 Prosser School District Refutes Reports Over Superintendent's Retirement
Prosser School District refutes reports, rumors, about Super's retirement (Google Street View)
Wednesday, the Prosser School District issued a strongly worded statement supporting retiring Superintendent Dr. Ray Tolcacher, and firmly rebutted reports his retirement was in any way related to social media controversies in the District.
Earlier this year, a Prosser librarian was placed on administrative leave after posting comments on her personal Facebook about the Day Without Immigrants protests. Several other workers were also talked to about similar opinions.
The District then issued what some say is a 'restrictive' social media policy for those who are employed by Prosser Schools in any way shape or form.
Reports and rumors began to circulate that Tolcacher's early retirement was linked to his, but the District refutes that. Tolcacher had planned to leave, but a number of months later down the road. Here's the statement issued by the District:
Prosser School District No. 116 and Dr. Ray Tolcacher have reached an agreement regarding his retirement as the district's superintendent. Any reports that Dr. Tolcacher was placed on paid administrative leave for purposes of investigation are totally false. The entire Board wishes to acknowledge the dedication and professionalism which Dr. Tolcacher has provided the Prosser community over the last 25 years. He has been a visionary leader and has worked hard to provide our children with quality educational experiences.

Deanna Flores, Assistant Superintendent for Curriculum and Instruction will serve as the district's interim superintendent. Ms. Flores will be assisted in performing these duties by the district's assistant superintendent for business services, Craig Reynolds.