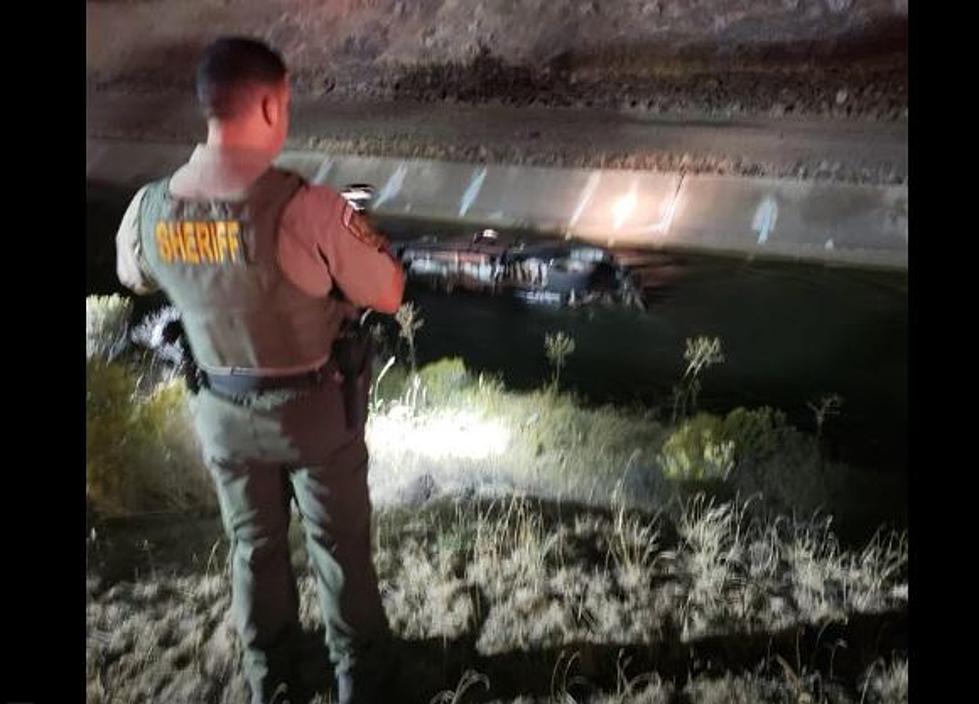 Quick Action Saves Crash Driver from Frigid Irrigation Canal
Truck lands on driver's side in irrigation canal, driver rescued (Benton County Sheriff)
Fast action by Benton City Fire, Washington State Troopers and Benton County Deputies helped a driver whose vehicle plunged into an irrigation main canal Saturday night.
Authorities responded to the two-vehicle crash just over halfway between Richland and Benton City on I-82. The crash sent one of the vehicles down a steep embankment and into the main irrigation canal, landing on the driver's side.
Fortunately, the sole occupant was able to crawl from his truck, and Benton County Fire Crews quickly pulled him from the water before hypothermia could set in from the fast moving water.
WSP has not said what triggered the crash, the investigation continues. But fortunately, the driver was OK with no reported serious injuries.