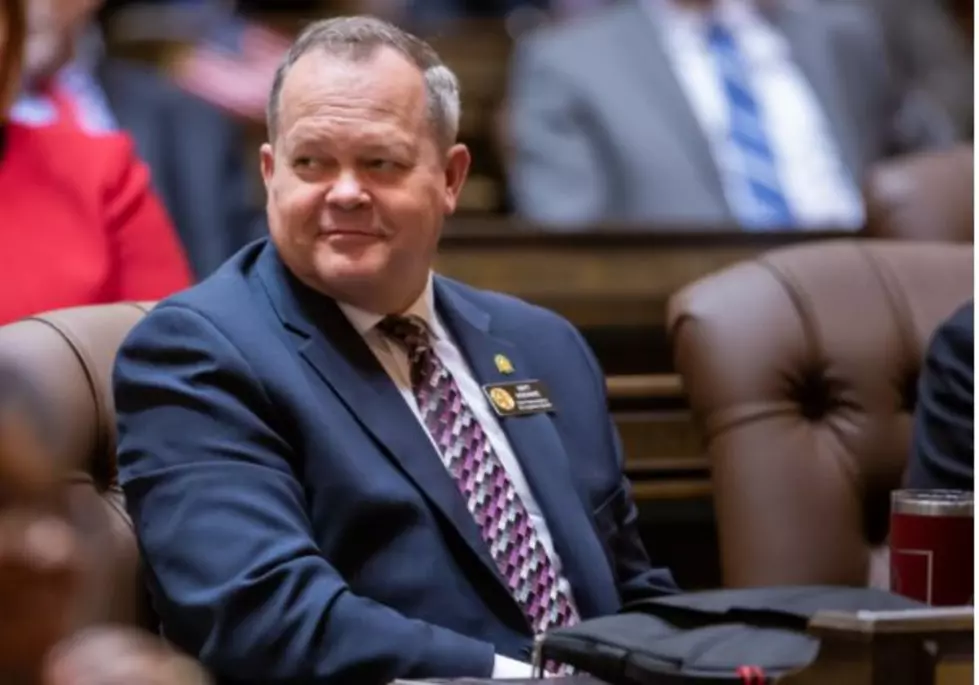 Rep. Boehnke's Manufacturing Bill to Be Heard by Committee
8th District Rep Boehnke pushing legislature hard on manufacturing development (House GOP)
An ambitious bill that would boost manufacturing jobs by some 300K by 2031 will be heard by a House Committee in Olympia.
Rep. Matt Boehnke, 8th District-Tri Cities, says Substitute House Bill 1170 would help create long lasting jobs; ones that create products and goods. Manufacturing jobs also tend to be stable, and are generally well paying.
The bill would lay out concrete steps with the Department of Commerce, some of whicn would be mandated to ensure the growth continues. They include:
Direct the state Department of Commerce (Commerce) to identify the strategic initiatives needed to achieve the goals laid out in SHB 1170.
Require biennial reporting to the Legislature on the state's progress in achieving these goals, and require policy recommendations from a broad-based manufacturing council.
Assist Commerce in forming strategies tailored to each region of the state to grow the manufacturing workforce.
Direct Commerce to appoint a workforce innovation sector lead to identify needs and coordinate with state agencies to meet them.
Direct Commerce to report to the Legislature on how to strengthen the research and development sector that supports manufacturing innovation.
Boehnke, who has an extensive business and tech backround, says already that the more than 6,600 manufacturers in our state are responsible for over 265,000 jobs, and generate over $63 billion in annual economic output.
On the heels of the pandemic, Boehnke says rebuilding the economy is key:
"Rebuilding our economy and revitalizing struggling communities around the state is going to take a multifaceted approach focused on real solutions..."
Boehnke and House Republicans say the bill is already getting bi-partisan support, it was slated to be heard Friday morning before the House Community and Economic Development Committee.
It's important that the bill contains provisions that require the Department of Commerce to stay on top of this; some legislators say the DOC is too busy getting involved in some of Gov. Inslee's "equity" lens social economic issues instead of working to rebuild the COVID ravaged economy.
To read more about this story and bill, click on the button below.
Enter your number to get our free mobile app