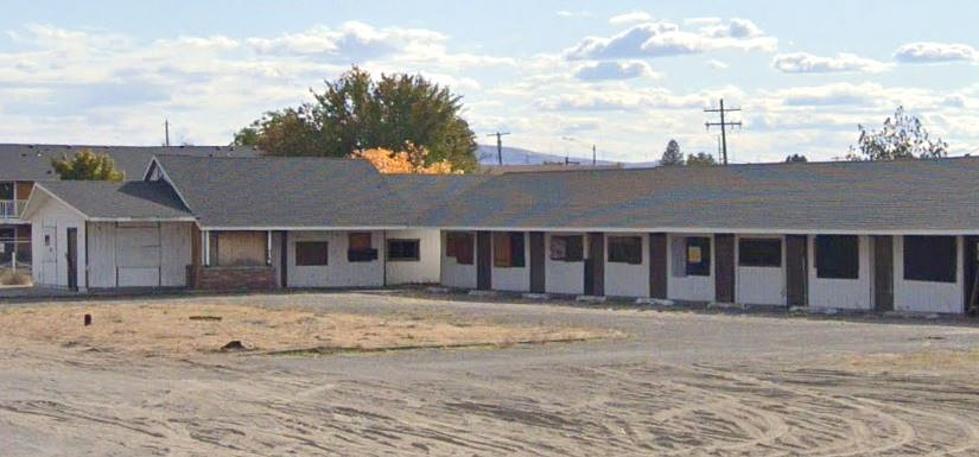 Repeat 'Prowlers' Fire Gun at Victim in Pasco Near Vacant Hotel
Area on 4th where suspects were seen prowling (Google Street view)
Pasco Police continue their investigation from a Sunday night incident in which a suspect (or suspects) allegedly fired a gun at another person.
Around 10:45 PM that evening, the victim told Police they had left the Starlight Hotel on North 4th in Pasco (just north of I-182 by the railroad yards) to confront some suspicious suspects.
They were described as two white males, wearing grey hoodies, dark pants, both thin and appearing to be in their 20's. The two were prowling around a vacant boarded up motel between the Starlight and Airport Motels.
 WHAT HAPPENED NEXT?
The victim told police as he was 'chasing' them off, one of them fired a gun at him. Then they drove off, according to Pasco Police, in a smaller vehicle:
"(a)silver or goldish 4-door sedan similar to a Jetta with a loud exhaust, aftermarket headlights, and chrome rims."
The victim said the previous night he'd chased the same two suspects, in the same vehicle, off the property. Police did recover a shell casing at the scene, the slug reportedly hit a building.
No other information was released, Police continue their investigation. That area has been known for criminal activity from time to time.
Speaking of vacant hotels...
Here are 50 of your favorite retail chains that no longer exist.