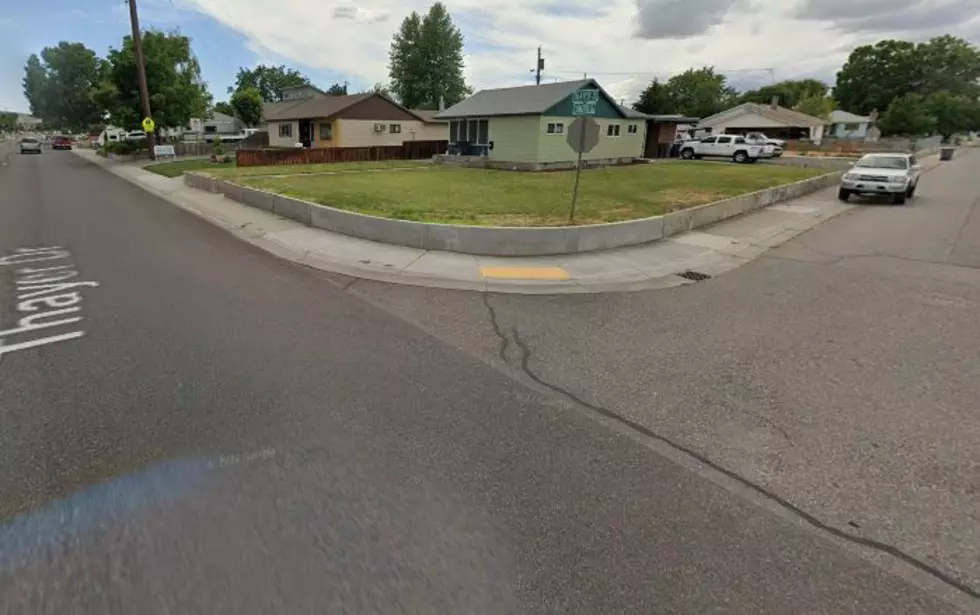 Richland Stolen Hit-And-Run Driver Takes Out Power Pole
area of hit and run (Google street view)
Richland Police said, as of 9:45 AM Thursday, power in the affected area would be out for at least an hour.
   A man driving stolen vehicle takes out power pole in Richland
According to some area witness reports, and Richland Police, Around 4 AM the vehicle slammed into a power pole, knocking it down near the intersection of Thayer Drive and Longfit Street.
A witness reported seeing a bright bluish flash in the sky around that time, and the power went out. Because of the repairs being made, Thayer was closed between Lee Boulevard and Swift.
Richland Police said the man driving the stolen car was seen fleeing the scene after the crash, the vehicle had previously been reported stolen.
No other specifics were given at this time, we don't know the make and model or if Police have any suspect leads. Anyone who may have information is urged to call (509)-628-0333.
KEEP READING: Scroll to see what the big headlines were the year you were born