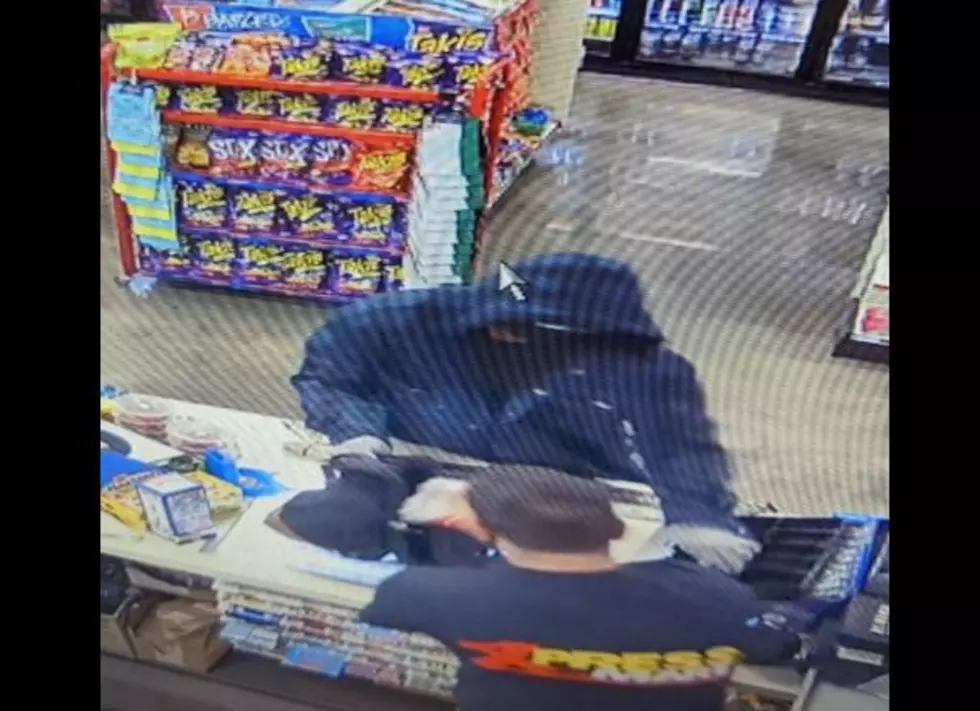 Sawed Off Shotgun Robber Nails Pasco Convenience Store
Suspect uses sawed off shotgun in robbery (Pasco PD)
Unfortunately, armed robberies, even in our area, are not uncommon.
But what's grabbed the attention of Police especially this time, was the weapon. Pasco Police are searching for the suspect accused of robbing the Express Mart at 1724 West Clark Street around 9:20PM.
The man, pictured in this image, was wearing khaki pants and a blue checkered sweatshirt, and used a sawed off shotgun in the robbery. He then entered a red sedan that headed away on Clark. No mention made if he was the driver or a passenger.
Sawed off shotguns often bring a stiffer charge when suspects are apprehended because they're considered a much more deadly weapon than most.
The clerk was not harmed.  Anyone with any information is urged to call (509-628-0333. All leads can be confidential.