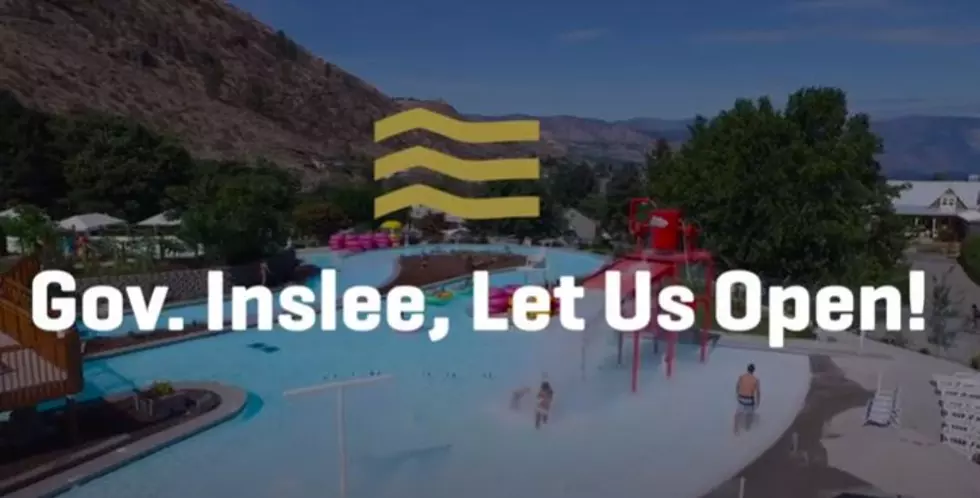 Slidewaters In Chelan Releases Powerful COVID Ad [VIDEO]
Freedom Foundation and Slidewaters video still (Freedom Foundation Youtube)
For 38 years, Slidewaters in Chelan County has been a waterpark utilized by thousands of people for summer fun.
But now they're closed, and not sure they will be able to re open in 2021. In a case that's made headlines around the nation, the waterpark defied Gov. Inslee's business shutdown orders, and finally around July 20, the park closed.
While they have been successful for years, waterparks and related entities do operate on a slim margin. Major economic upheavals can throw them in the deep red very quickly, as we saw with Wild Waters in Kennewick. It doesn't take much to put one under for good.
The Bordner Family, who operate the park, had reported to the Chelan County Health District that they were utilizing strict COVID-19 guidelines, in fact, they were approved by the health district. The park had remained open and continued to operate, until finally a Spokane County judge threw out their case. It had previously been refused to be heard by a Chelan County judge.
The facility had operated for 30 days with no known COVID related cases or issues, but immediately following the Spokane County judicial dismissal, the state moved fast. In a statement from the Freedom Foundation, we learned Labor and Industries threatened the family with jail time:
"...Unfortunately, the state has clearly indicated it plans to pursue imprisonment for us if we do not comply with their dictates…"
The Foundation said further in their statement, referring to the July ruling:
"On Thursday, officials from the Department of Labor and Industries showed up to Slidewaters, a popular waterpark that employs more than 150 young people in Chelan County, and presented the owners with an order and notice of immediate restraint, including a threat of six month's imprisonment if Gov. Inslee's edict is defied."
The Freedom Foundation has continued to stand with the Slidewater's owners-operators in their legal efforts, and this week, August 24, have released a new ad, just in time for the election.
To read more about the Foundation and Slidewater's battle with Gov. Inslee, click on the button below, and you can watch the video for yourself as well.