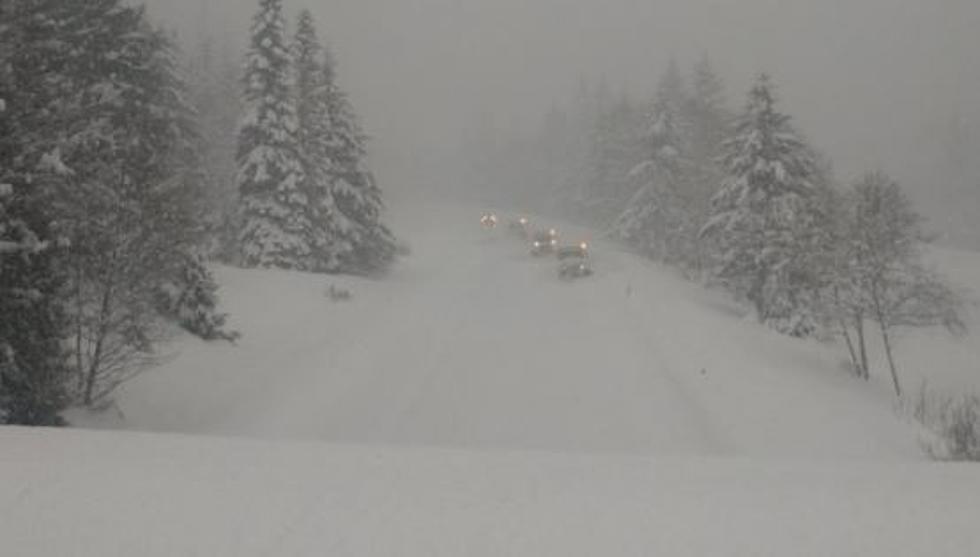 Snoqualmie Pass Closed N Bend to Ellensburg [11am Thursday] See Pics
Snoqualmie Pass closed due to weather (WSDOT)
WSDOT says they will re-evaluate around 1 or 2 PM Thursday.
I-90 SNOQUALMIE CLOSED N BEND TO ELLENSBURG
Due to blowing snow, and poor visibility, near zero in places, the WA state DOT has closed I-90 in both directions, on Thursday 12-30.
This is further on the west side of the Pass, actual cameras at the summit are not working due to power failure that is being repaired.
DOT says it's closed from North Bend to Ellensburg.  On their Twitter feed, DOT says conditions on the pass are "unstable" necessitating the closure
DOT officials say the pass will be re-evaluated around 1 or 2 PM Thursday.
More information is expected soon.
KEEP READING: Get answers to 51 of the most frequently asked weather questions...