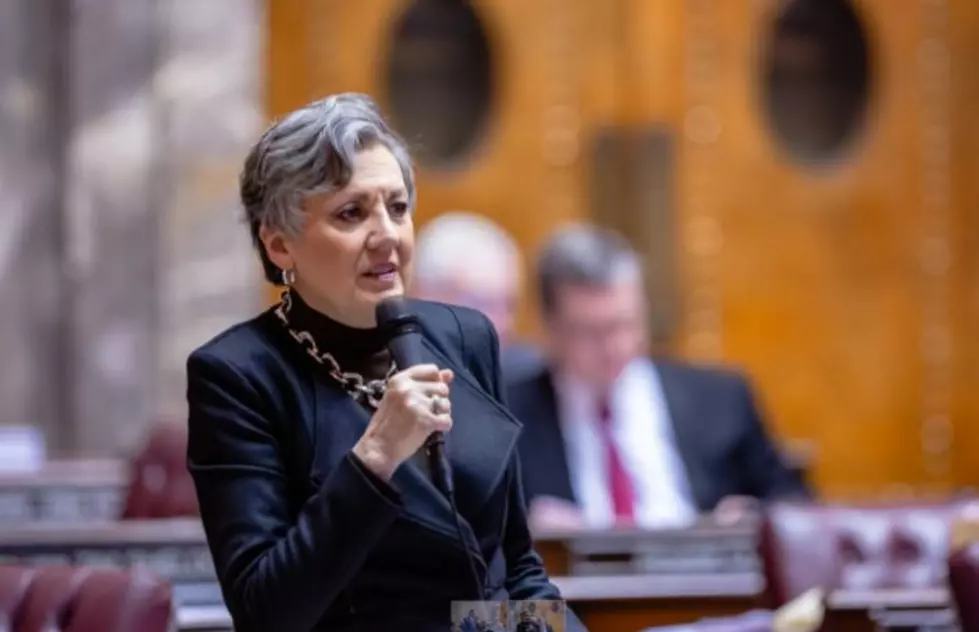 State GOP Reacts to Inslee's Tax Heavy Budget Proposals
GOP reacts to Inslee's tax bloated budget (Senate Republicans)
Gov. Inslee this last week seemed to forget the state has not yet fully recovered from the COVID economic and social lockdowns, yet his budgets don't reflect that.
That's the premise of reactions from Senate Republicans to Inslee's billiions of dollars in spending that will reqire tax increases--including his desire (again) for a capital gains tax.
Senator Lynda Wilson, Lead Republican the Ways and Means Committee, released this statement which read in part:
"I'm encouraged by the governor's new focus on getting children back into school, considering how more than half the state budget has been going to K-12, and remote instruction hasn't delivered on that investment. For months, Senate Republicans have been urging that families be given the choice to return to in-person learning, because the metrics supported it. Now that the governor is on board I look forward to working with him to ensure our children get back into the classroom as quickly and safely as possible. It's one of the most equitable actions we can take, and it upholds the state's constitutional duty to provide for education.
 "Otherwise, this hasn't been a good week for the families of Washington. I had hoped that for once, we'd see a new biennial budget from Governor Inslee that doesn't include tax increases. If the people of our state ever deserved that kind of consideration from their elected leaders, it's now. Instead, it's hard to tell from his budget proposal that our state is still dealing with a pandemic, because he's again looking for billions in new spending and making another run at imposing unpopular taxes that were failures even before COVID-19 came along."
   Inslee wants a capital gains tax, wants to spend millions on "equity policies," floated a vague idea about "reassessing insurance providers" in our state to perhaps pay for his health care plans; and even proposed the state spend millions to develop and build an all electric ferry. That last project will actually start with a grant from the Department of Commerce.
 The legislative session begins January 11.