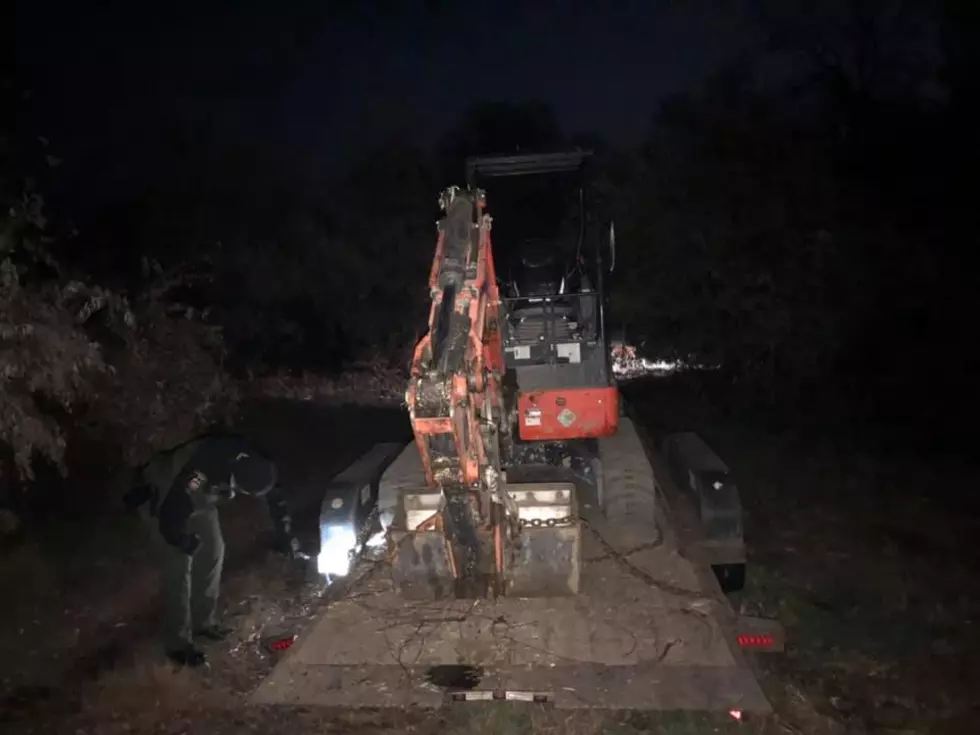 Stolen Excavator Hard to 'Hide,' Recovered Thanks to Tips
Franklin county sheriff
Nearly one week to the day it was stolen from the 2200 block of Dent Road in Franklin County, this large excavator was recovered.
Franklin County authorities did not say specifically where it was found, or if it was discovered abandoned of it there were any arrests. But it's likely it just 'turned up' because such items are usually hard to hide. It's believed it was recovered over the weekend.
Deputies credited tips and information from "neighbors" who helped lead them to the machine and trailer. Apparently all items were with the unit, and it was undamaged.