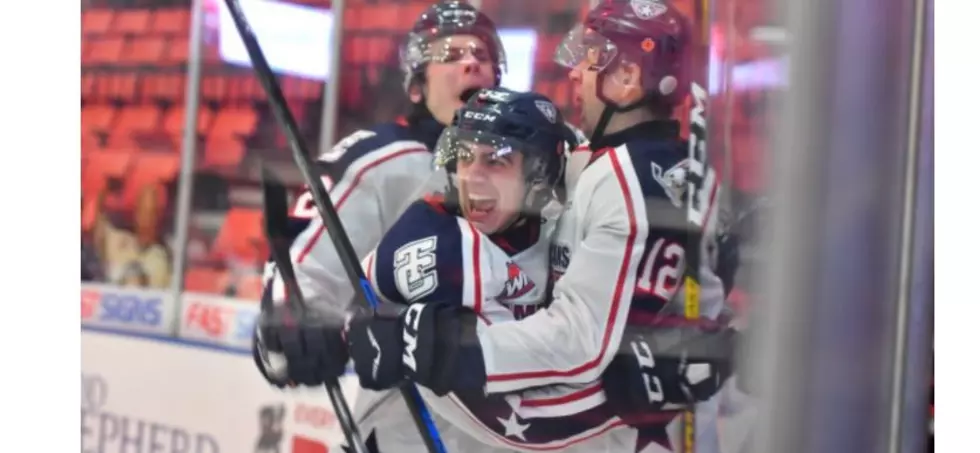 TC Americans Extend Radio Deal with Newstalk870 Through 2023
Americans renew Radio with Newstalk870 (TC Americans)
The Tri City Americans and Newstalk870AM/FM 98.7 Townsquare Media announced this week their radio broadcast deal has been extended through the end of the 2022-23 season.
A long-time staple of the Newstalk airwaves, the Americans have provided great entertainment for fans all over Southeastern WA, and Canada (via streaming).
Townsquare Media Market President Ryan Leiberman said in part  "The team plays a big role in our community,"  it also provides a great chance for interaction with listeners and fans.
The broadcasts, led by veteran announcer Craig West, have been a favorite of thousands of fans in the U.S. and Canada.
This past season, the Americans finished 7-12, but lost five games not played due to COVID-related issues.  Several WHL teams were in the same boat, including Victoria and Calgary. Each lost five games due to WHL shutdown protocols. Victoria had the roughest go, finishing 3-15-1.
The Americans had a better record than Spokane but finished just behind them points-wise due to playing fewer games.
2021-2022 schedule information has not been released yet by the WHL, but we expect it to be out later this spring-summer.  Keep checking back here and at the Americans website.
KEEP READING: See how sports around the world have been impacted by the coronavirus