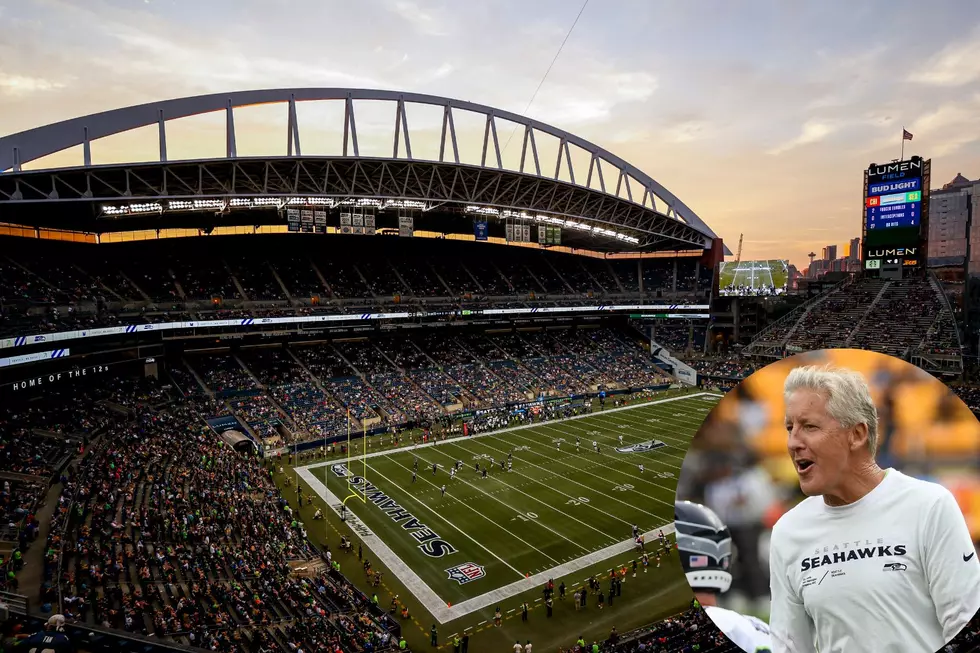 The Seattle Seahawks Value Just Increased To $4.5 Billion
Canva-Getty Images
The Seattle Seahawks are a little richer after Fobes released their annual NFL franchise evaluation list. It is a rundown of the value to each of the NFL franchises operating income from year to year. This year the Seahawks rise to #14 on the list and increase their value by almost 30%. That is something all Seahawks fans should be excited about.
In 2021, the Seattle Seahawks were worth 3.5 billion according to the Forbes list. The operating income went from around only $20 million in 2021 to over $120 million in 2022 according to the report. Another large part for the increase is the amount of value the NFL grew, almost 30% the last 5 years. All NFL franchises get a piece of that extra revenue growth which helped the Seahawks.
Jody Allen has said that she is not even close to thinking about selling the team. I think that is a good thing, since the team has been in great hands with the Allen family over the years. An increase in value is just one more thing insuring that the Seahawks will stay in Seattle for a long time. Jody said in a statement that "There is no pre-ordained timeline by which the teams must be sold. Until then, my focus - and that of our teams - is on winning."
The Seattle Seahawks value has increased by 2,219% since Paul Allen bought the team back in 1997 for under $200 million. That is a pretty good return on your money if you ask me. This could be the main reason why Jody is not interested in selling the team. Why sell if your value keeps skyrocketing? If the trend changes and the team is not making as much money, that is when I bet Jody will put the team up for sale. Lets hope when and if that does happen that the new owners will be as good as the Allen family.
Seattle Seahawks Game Images from the 1980's
A collection of images from the Seattle Seahawks seasons in the 1980's.
Seattle Seahawks Vs Chicago Bears Pre-season at Lumen Field Seattle, Washington
Photo gallery of the preseason game August 18, 2022 between the Seattle Seahawks and Chicago Bears at Lumen Field in Seattle, Washington