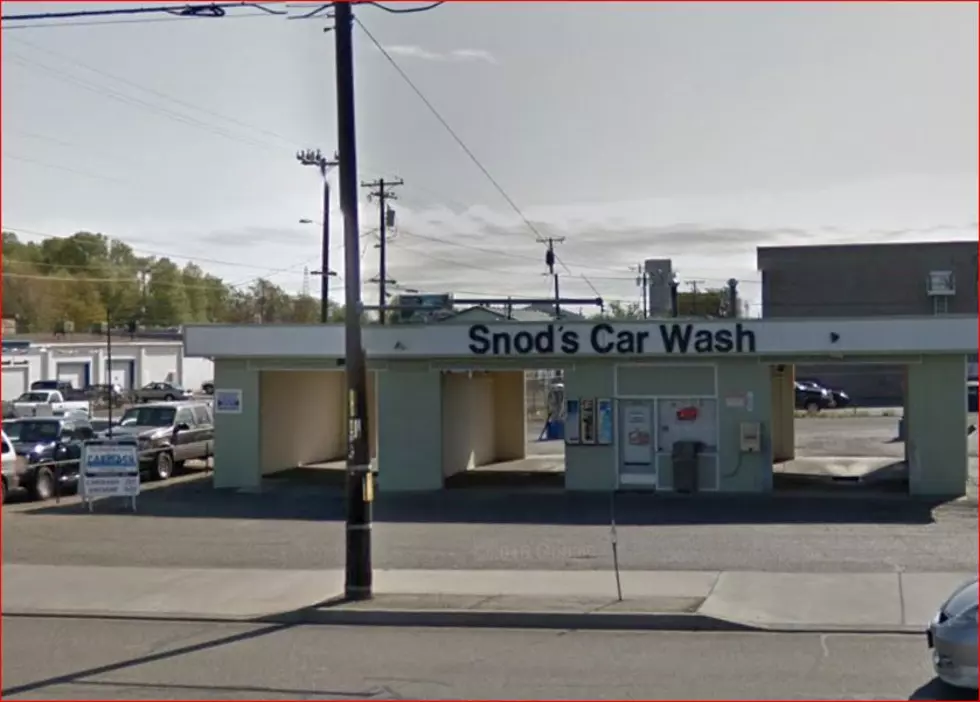 Thief Busted For Attempting 'Unauthorized' Coin Withdrawal from Carwash
Perp tells police he works there...at 1 in the morning? (Google Street View)
Sharp-eyed Kennewick police prevented a burglary early Thursday morning, and possibly kept the perp from needed a chiropractor.
A suspicious person was seen lurking near the Snod's Washington Street car wash not far from Columbia Drive around 1am.
Police quickly responded and found Donald Engle at the location. He tried telling officers he worked there, but the owner shot down that theory when police called him. Besides, who makes a withdrawal at 1am?
Engel was trying to pry open one of the vacuum machines, and get at the big stash of quarters inside. He's now in the Benton County jail on a couple of charges.
At least police saved him the possibility of a sore back from trying to lug all that change away from the location.