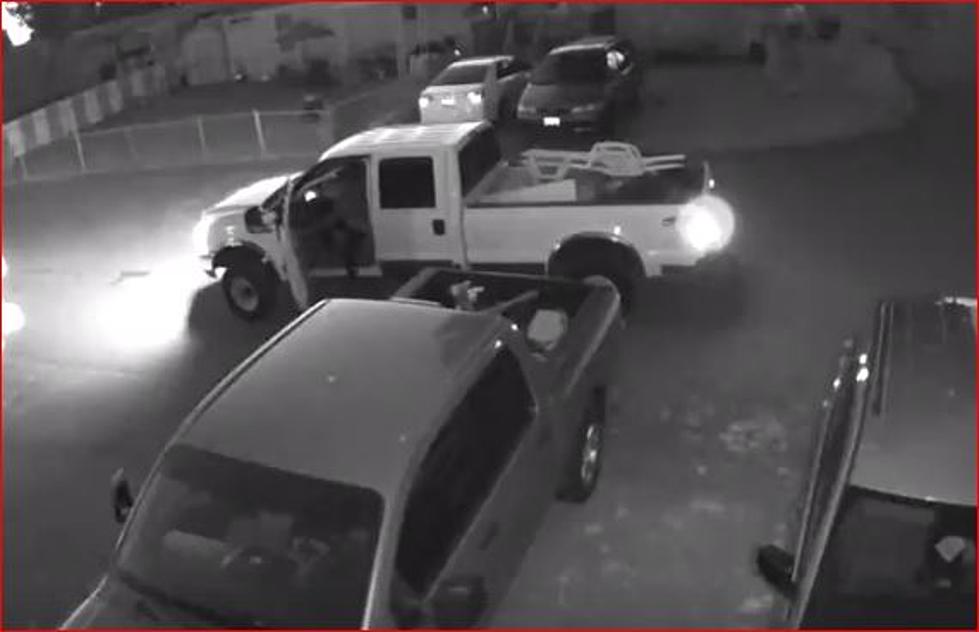 Thief Uses Stolen Vehicle to Prowl OTHER Vehicles! [VIDEO]
stolen truck used in theft (Kennewick police)
Kennewick police have released new information about a vehicle prowler captured on video June 17. On that day around 4:18 am, the person driving this truck allegedly stole a miter saw from another vehicle at 90 South Verbina Street.
Since this video was released, police learned the truck in question used in the prowl was itself stolen. The truck has since been recovered, but police are still searching for the suspect.
Anyone with any information is urged to call (509)-628-0333. All leads can be confidential.
The truck has since been returned to its owner.