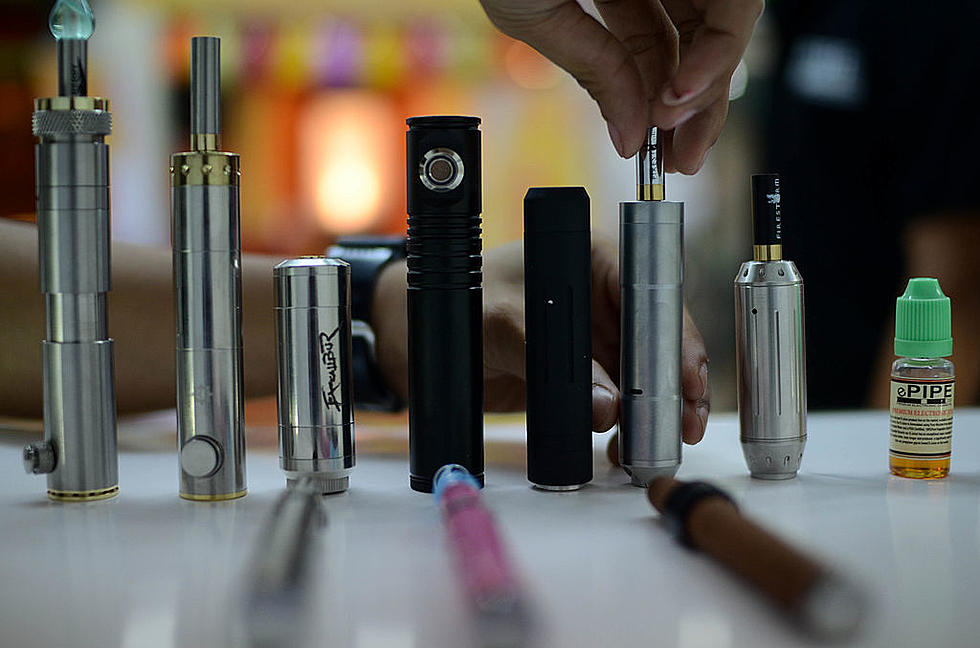 Two More WA Lung Disease 'Vaping' Cases Discovered
(Getty Images)
According to the Washington State Department of Health, two more cases reportedly related to vaping issues have been reported.
From the Health Department Monday:
"Washington State Department of Health officials confirm two new cases of severe pulmonary disease linked to vaping. These cases were identified by the Spokane Regional Health District and are both currently living in Spokane County. 
 "The symptoms of these patients match what the Centers for Disease Control and Prevention have asked all state and local health jurisdictions to be on the lookout for in regards to the nationwide investigation into this matter," said Washington State Health Officer Kathy Lofy. "This is now a state-wide outbreak."
The Spokane Regional Health District reports 2 new confirmed cases are a patient in their teens and a patient in their twenties. There are now 3 confirmed cases in Washington.  All three confirmed cases reported vaping prior to illness but to date we have not identified a product, device or additive that are common to all three cases.  Investigations into the specifics of products, device and additives are ongoing.
While the CDC investigation is ongoing and has not identified a definitive cause, all reported cases have a history of using vaping devices."
Officials say there is a LOT more investigating that needs to be done. Some believe it could be related to additional side products being added to the nicotine, perhaps impure 'condiments' such as flavors. Others say it could be due to these consumers using the devices for marijuana. Officials say a lot more study needs to be done before drawing any firm conclusions.