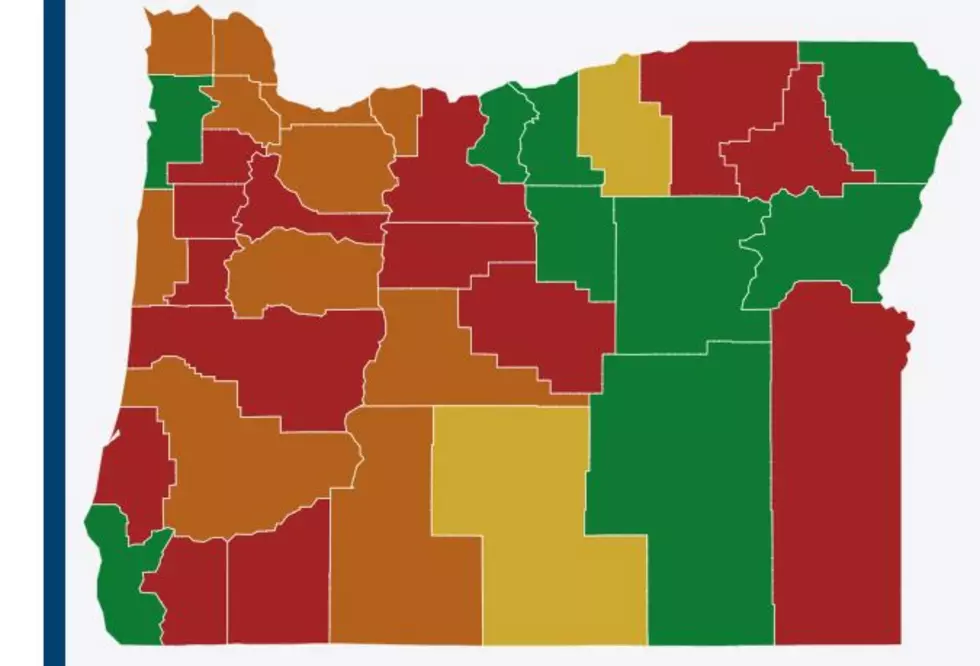 Umatilla County Moves to 'High Risk' (Phase 2) Friday 2-26
Red is Extreme, Orange High, Yellow Moderate and Green Low (OHA)
According to Umatilla County Health District officials, the county will be moving 'up' and openings beginning on Friday February 26.
The county is being moved from Extreme Risk to High Risk. In Oregon, that's their phases. Red is Extreme, Orange is High, Yellow is Moderate, and Green is Low. This map does not yet show their color change. They will be next to yellow Morrow County in the top left corner.
Umatilla County will see the following changes, among others:
Indoor dining will be allowed at 25% capacity.
Indoor fitness facilities are allowed to open at 25% capacity
Movie theaters are allowed to reach 25% capacity
Outdoor entertainment sites can have a max of 75 people
At-home gatherings are allowed to increase from six people to eight
Just out of curiosity, I looked up the sports ramifications for this, it referred me to the 'guidance' for recreation, outdoor sports etc. That led to an 11-page maze of requirements, mandates etc. 
It appears perhaps some movement will be happening with Umatilla County HS sports, hopefully soon.