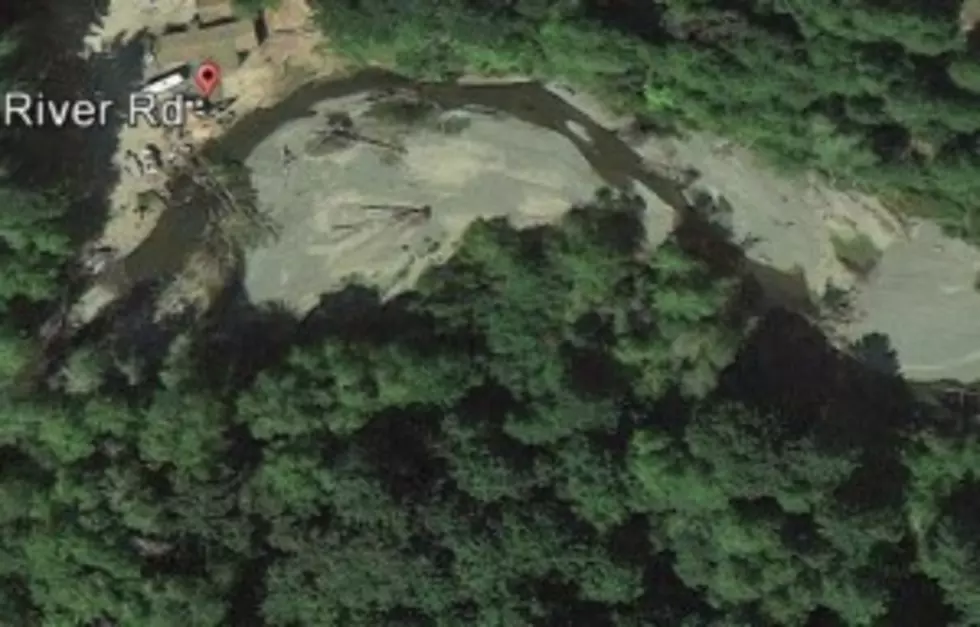 Washington Man Found Guilty of 'Altering River' – Faces Jail, Fines
Tahuya River before man's excavation changes (State Attorney General-Google Earth)
A Mason County, Washington man could spend a year in jail, and is facing up to $16,000 in fines for "altering," or diverting, the course of a river.  Certainly not your everyday, average crime. (Photos show dramatic difference before and after dredging and earthmoving).
The case began last October, when the 55-year-old man, identified as William Cayo Sr, was charged with illegally dredging and altering a bend in the Tahuya River near his home.  The river flows near this small town not far from Shelton, WA.
Cayo Sr. was found guilty of illegal dredging, using hydraulic equipment to alter the landscape, and pollution.  Cayo Sr. reportedly began to work on the river in 2013.  Attorney General Bob Ferguson says Cayo Sr. filled one channel of the river, completely removed a bend, and deepened another channel where the river flows by his home.
Officials said his work affected landowners further downstream, and caused an excessive amount of sediment and turbidity in the water.  The disruption affected or destroyed numerous salmon and steelhead beds downstream. Downstream property owners then experience negative changes in how the river flowed by their property, including increased flooding patterns during spring runoff.
Under state law, shoreline property owners can make alterations to such areas, as long as they are in cooperation with authorities, and the changes don't damage or cause destruction to environmentally sensitive areas.  Homeowners who are in search of flood control can also work with state officials on alterations that will protect the home.  But you can't just do it yourself.
As for WHY he noticeably altered the shape of this stretch of the river?  Cayo Sr. reportedly told an official he had previously lost a home to the river when it flooded, and he wasn't about to let it happen again.   Wow!