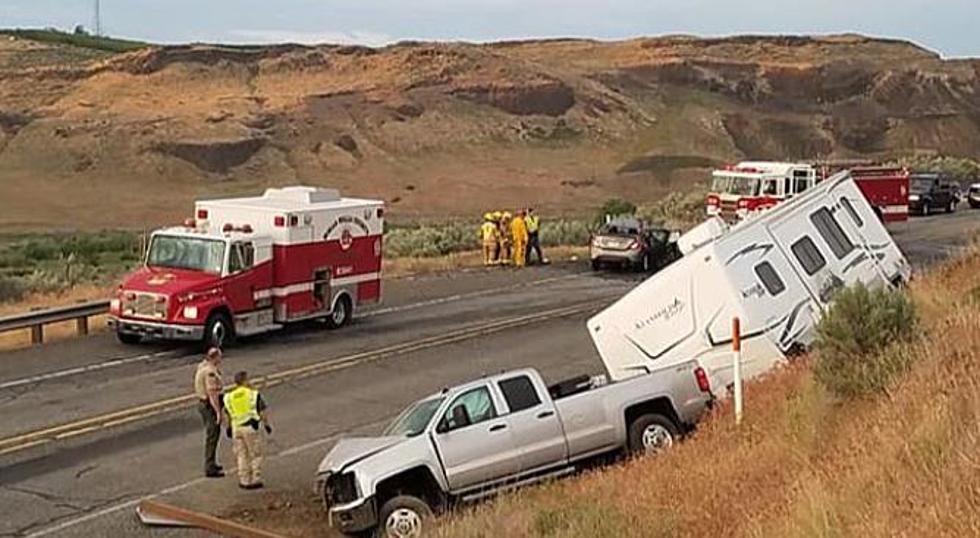 When Will Highway 12 to Walla Walla Finally Be All Four-Lane?
Walla Walla County Sheriff's Office
If you've driven Highway 12 to Walla Walla from the Tri-Cities, you may have noticed there's movement to the north, as in road construction.
It's called the Nine Mile Hill to Frenchtown leg of the Highway 12 widening project. For many drivers getting stuck behind a slow driver, or dodging someone illegally passing towards you, Highway 12 is an adventure.
 How Long Has Project Been Going On?
Since 1991, the Washington State Department of Transportation says over 1,000 crashes have occurred in what's called the Highway 124 to Walla Walla Corridor. Many of them have been fatal.
Highway 12 is considered one of the most dangerous in the state. It doesn't just run from Tri-Cities to Walla Walla however, it's a U.S. Highway and actually goes beyond Washington state. It also runs up into the Cascades.
But for us, we use it to get to Walla Walla.
Construction began on the 8-phase project 18 years ago in 2003. Currently, according to the WSDOT, six of the eight phases are done. The one you see now, 9-Mile Hill to Frenchtown, is number 7.
When it's done, the final phase will be about at ten mile stretch, and DOT plans to connect some side roads and other state routes, link them in.
The overall project began with the goal of widening the road from the Snake River at Wallula to Walla Walla.
Although the Frenchtown project is under way, the final 8th phase still requires funding. Some of it was expected to be decided this spring, with the legislature and Gov. Inslee signing the Supplemental Budget.  The Transportation package 2021-2023 is supposed to contain some funding to continue the roadwork.
According to WSDOT, the desired timeline will have the completed four-lane project all finished by the summer of 2023.  Let's hope so!
When it's all done, the 'old' Highway 12 we're used to driving will become a Walla Walla county road, at least what's within their boundaries.
LOOK: Here are the best small towns to live in across America
LOOK: Here are the best small towns to live in across America