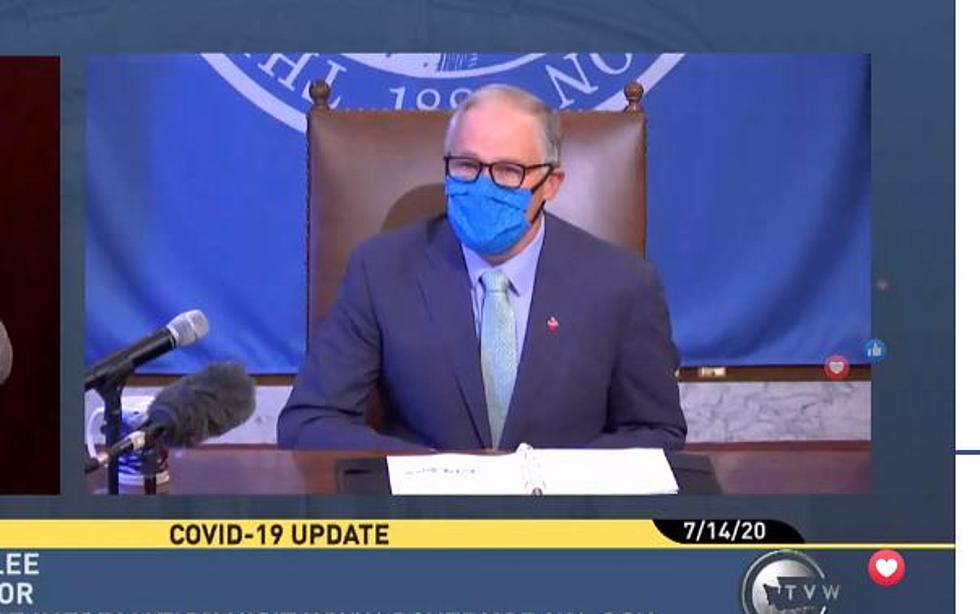 Who Makes Up Inslee's new WA Recovery Group? We Don't Know
TVW
During the early stages of the COVID issue, end of April, you may recall Gov. Inslee's Safe Start Advisory teams. There were three. One of them was economic. This team, according to many sources including the investigative team at ShiftWA, was not made up of business leaders (Costco, Boeing, Amazon, etc) or economic experts; rather it was special interest groups and campaign donors. Shift called it a "pay to play" program.
The Economic team also included tribal representatives, which Shift says was ironic because most of them 'defied' Inslee's lockdown orders and opened their casinos well ahead of their county's "Phase" levels. Many of these groups contributed a lot of money to his political campaigns.
Now, Inslee has announced the creation of the Washington Recovery Group. According to Inslee's governmental website, the group "will help state agencies coordinate with local governments, higher education and the private sector."
His website went on to to say:
"State agency experts will work with local stakeholders and tribal partners to implement recovery solutions and pathways."
Not exactly sure what that means, but here's the criteria Inslee said they will consider in this 'recovery' effort:
"Community and social services
Education and childcare
Employment and jobs
Equity and social justice
Health and healthcare
Housing
Infrastructure and energy
Support for small business"
Notice the words "equity and social justice."  Not sure how that factors into business and economic recovery. It already has the makings of another cumbersome and slow bureaucratic sloth.
More curious is that unlike his Safe Start Team, Inslee did not provide a list of who these "stakeholders" are.  We have a request into his "advisors" to find out specifically who these stakeholders are, who is going to be supposedly seeing the doling out of funding and efforts to help the economy recover.
To see the webpage and this new program for yourself, click on the button below.
Enter your number to get our free mobile app