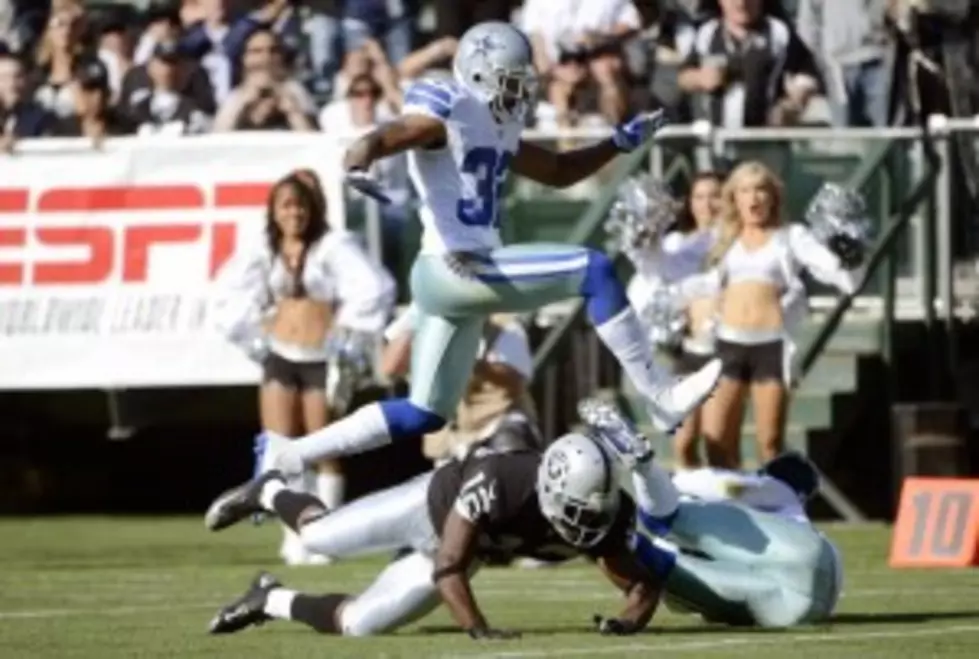 Woman Sues Dallas Cowboys for Butt Burns From Bench at Cowboy Stadium [POLL]
A woman is suing the Dallas Cowboys claiming she suffered third-degree burns, mental anguish, and other injuries from sitting on a hot bench outside the Cowboy's billion-dollar stadium.
Janelle Carillo has filed a lawsuit in Tarrant County seeking damages. She claims that in August 2010 she sat on a black marble bench outside the stadium waiting to go inside to see a scrimmage. She says she suffered third-degree burns, resulting in a need to get skin grafts! She claims there were no signs posted warning people about the hazards of sitting on a black marble bench in the hot sun.
The lawsuit calls for a jury trial to recover court fees, damages, and interest. The Cowboys have not commented on the lawsuit,  but WE can tell you that Texas is hotter than Tri-Cities, and we've seen what happens when you sit on a silver metal bench in July.  Touch it with your hand FIRST to see how warm it is.     Even if you sit for 1-2 seconds, you quickly realize it's just a little too warm and you move.
She gets our vote for "Stupid Person Of the Year." Do you agree that her lawsuit is ridiculous?  Take our poll!