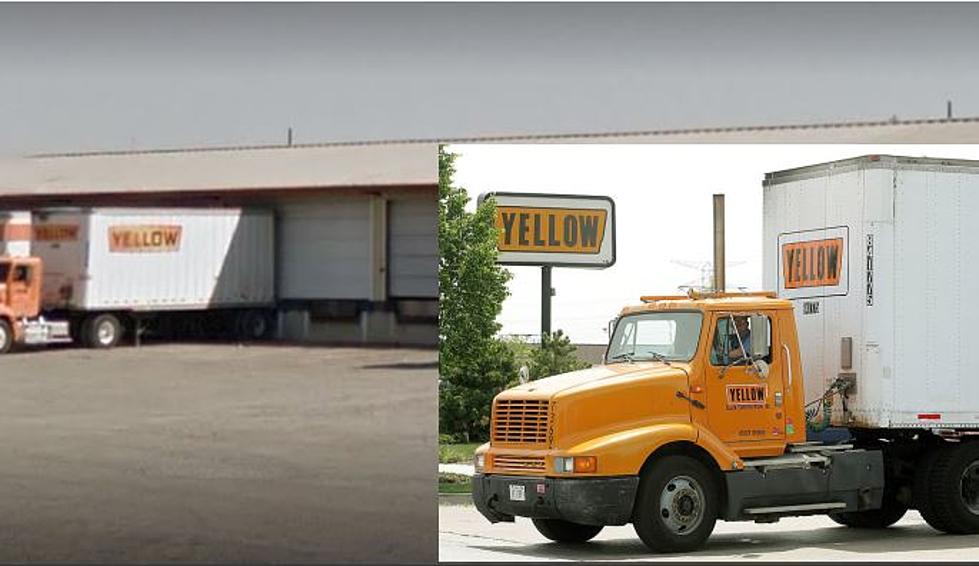 Yellow Freight Folds, Hundreds of WA Jobs Go, Including Pasco
99-year-old Yellow Freight enters bankruptcy (google street view Pasco location and Getty Images)
The well-known trucking company that was founded 99 years ago has filed for bankruptcy, and the ripple effect is being felt in numerous WA locations.
Yellow Freight ceased operations at the end of July
The Washington State Employment Security Department issued what's called a WARN Alert this week for Yellow Freight. A fairly new law requires businesses of a certain size to issue public notice to the state about pending large layoffs, closings or other dealings that involve worker job losses.
WARN stands for Worker Adjustment and Retraining Notification. The WA State WARN alert said due to "closing" at least 437 jobs in our state will go, including locations at Everett, Seattle, Tacoma, East Wenatchee, Spokane, Union Gap, and Pasco.
Figures were not released about how many jobs at each location were being lost.
CBS Business and other national sources report the company ceased operations the last week of July of this year, and August 7th formally filed bankruptcy papers. At least 32,000 workers nationally are affected, many of them union drivers.
Yellow was founded in 1924, and grew to be one of the larger more recognizable freight companies in America. In 2005, they acquired the freight company USF.
According to CBS Business, company leaders said the primary issues were financial and union-pay problems. The company also said it faced increasingly stiff competition from non-union trucking companies.
Yellow had received a COVID-era influx of cash amounting to about $700 million but eventually was not able to stay afloat.
It is not known what will become of the company assets including their Pasco operation on Railroad Ave.
LOOK: 50 Famous brands that no longer exist
Stacker
compiled a list of more than four dozen famous consumer brands that no longer exist, consulting sites such as TheStreet, Good Housekeeping, and Eat This, Not That!, along with numerous throwback sites dedicated to consumer brands.