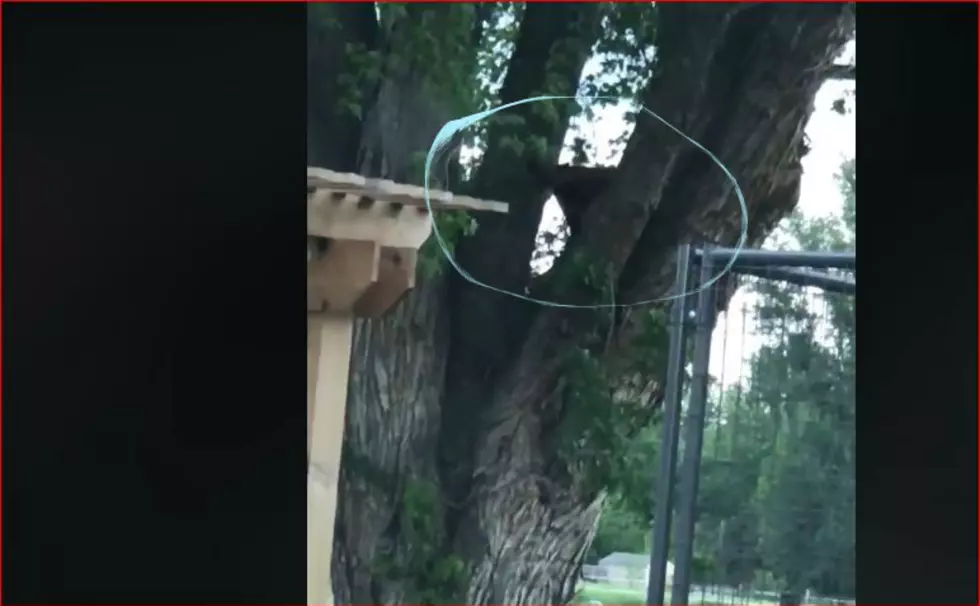 Authorities Play "Hide-And-Seek" With Bear Near Milton Freewater [VIDEO]
Bear cub is circled in tree near Milton Freewater (Walla Walla County Sheriff video)
State Fish and Wildlife officials and Walla Walla County Sheriff's were kept busy with a mini Yogi bear Thursday morning.
Witnesses called police to report a bear cub up in a tree, near the Old Milton Highway and Stateline Road, around 7am.
It was not known if he was the only one, or if Momma bear was nearby or others. Citizens were advised to avoid the area, Fish and Wildlife were attempting to get him down and perhaps trap and release him out in the 'wild.'  No further updates available.