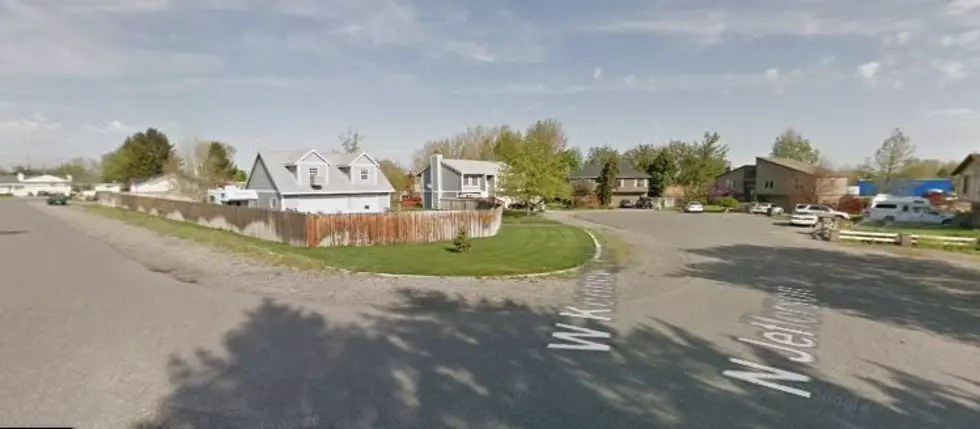 Auto Theft Suspect Leads 2 Wild Chases Before Being Busted
Area where suspect finally caught (Google street view)
A 24-year-old Kennewick man is behind bars Friday afternoon, after leading police on a pair of wild chases. Area pictured is where suspect was finally caught.
Casey Thompson was arrested as the suspect in a vehicle theft from a Fowler Construction build site, around 7:10AM Friday morning.
The vehicle, likely a work vehicle, was tracked on GPS from the site in Richland to Kennewick. Assisting Richland officers, KPD located the vehicle at Clearwater and North Neel.
However, after executing a high risk stop, Kennewick police said Thompson pulled over, then sped off at a high rate of speed. The pursuit was called off due to safety concerns for other drivers.
Later, the vehicle was spotted at an apartment complex in the 6000 block of West Kennewick Ave. Officers surrounded the complex and set up a perimeter, but Thompson rammed the stolen vehicle between an unmanned police car and civilian car parked at the site. Both vehicle sustained significant damage. Thompson continued to drive in a very unsafe manner, and again, police called off the pursuit.
But then a citizen near West Kennewick Ave. and South Jefferson Street saw the vehicle a short time later, Thompson had parked, and then exited and began to walk away as if he was casually on a stroll in the area. He was finally apprehended and is facing Auto Theft, Eluding, and Malicious Mischief 1st Degree charges.