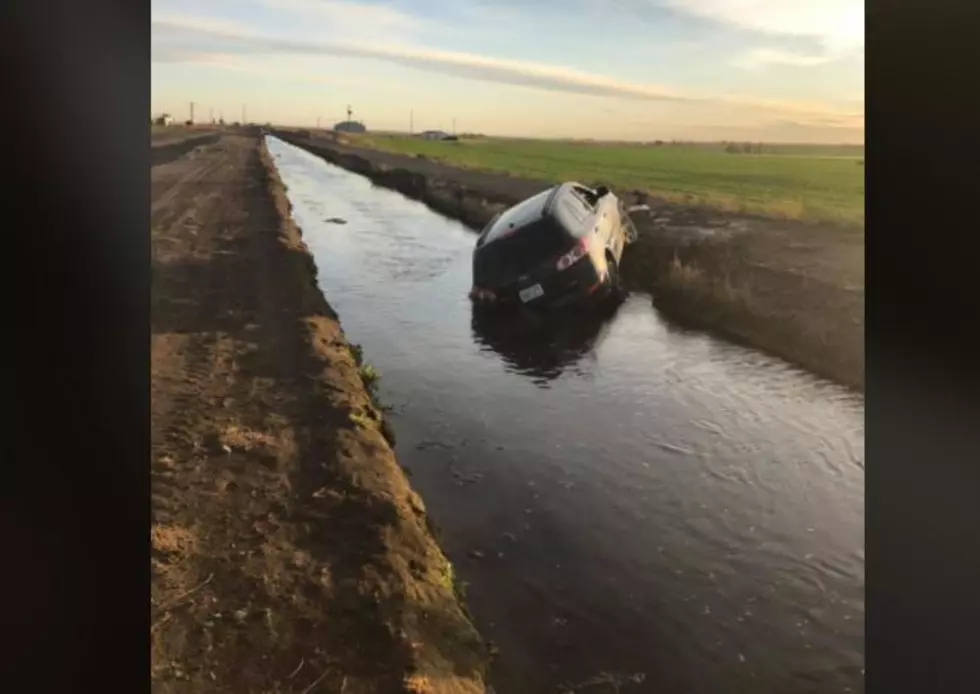 Backstory to This Crash-Abandonment Likely to Be Interesting
FCSO
Franklin County Deputies received a call early Monday morning about a car half slid into a canal near the intersection of E. Sagemoor Road and Sagemoor Lane north of Pasco.
The location is just east off Highway 395, about two miles north of the Country Mercanile.
When they arrived Deputies found the vehicle stuck, with left rear and back end submerged in the irrigation canal, but the driver was nowhere to be found.
No word on how long it has been there, the report came in after the sun just began to rise and somebody saw a vehicle obviously stuck in the canal berm. It's apparent when it occurred nobody had called 911 because until someone else saw it, BCSO say no reports of incidents in that area.
The investigation has begun, the backstory on this one will be interesting. More often than not, people who flee accident scenes and leave their vehicles behind are not supposed to be driving in the first place--for a variety of reasons.