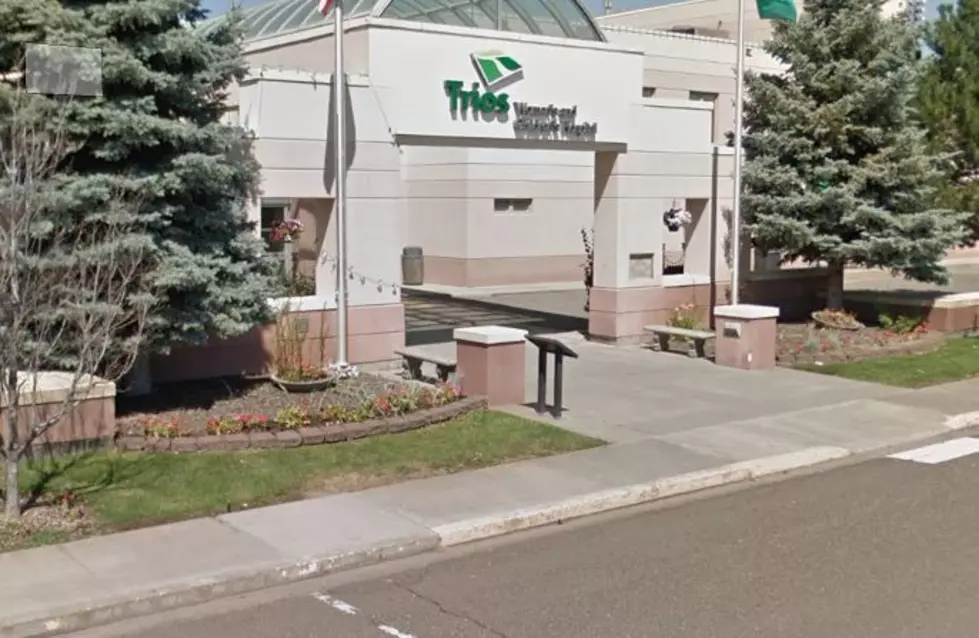 Benton County Declares KGH "Emergency" For Vandalism Repairs
Vandalism has damaged old KGH building, slated to become new mental health center (TRIOS)
The Benton County Commissioners this week have declared a state of emergency regarding vandalism to the old KGH building on Auburn, slated to become the new regional mental health center.
   At least $12K in damage has been done
According to information from the Benton County Commissioners meeting, the county formally closed escrow on the KGH hospital building at 900 South Auburn st.on Nov. 1st and it will become the new Behavioral Health and Recovery Center for our region.
However, according to information presented to the Commissioners, the building has recently sustained extensive vandalism. According to a release from Shyanne Palmus, County Communications Coordinator:
 " Since taking possession of the facility, it has been subject to numerous break-ins and vandalism which are increasing in frequency and severity. To-date, the County has experienced $12,000 in flood damage resulting from cut water pipes, 15 broken windows, 5 broken doors, destruction of numerous fixtures, significant clean-up costs from fire extinguishers being inappropriately discharged, and almost daily overtime costs for staff to respond to issues after hours. There is evidence that more piping is being removed from the building, which is expensive and time-consuming to replace and restore to the facility to operation."
The Commissioners quickly voted in favor of declaring the situation a "state of emergency."  This will greatly expedite the process to secure and repair the facility, and it will also waive the usual bidding process associated with boarding up windows and doors and providing necessary security to prevent further intrusions.
Once that work is finished, and repairs are made, the process of converting the old hospital to the treatment center can begin.
LOOK: What major laws were passed the year you were born?
Data for this list was acquired from trusted online sources and news outlets. Read on to discover what major law was passed the year you were born and learn its name, the vote count (where relevant), and its impact and significance.