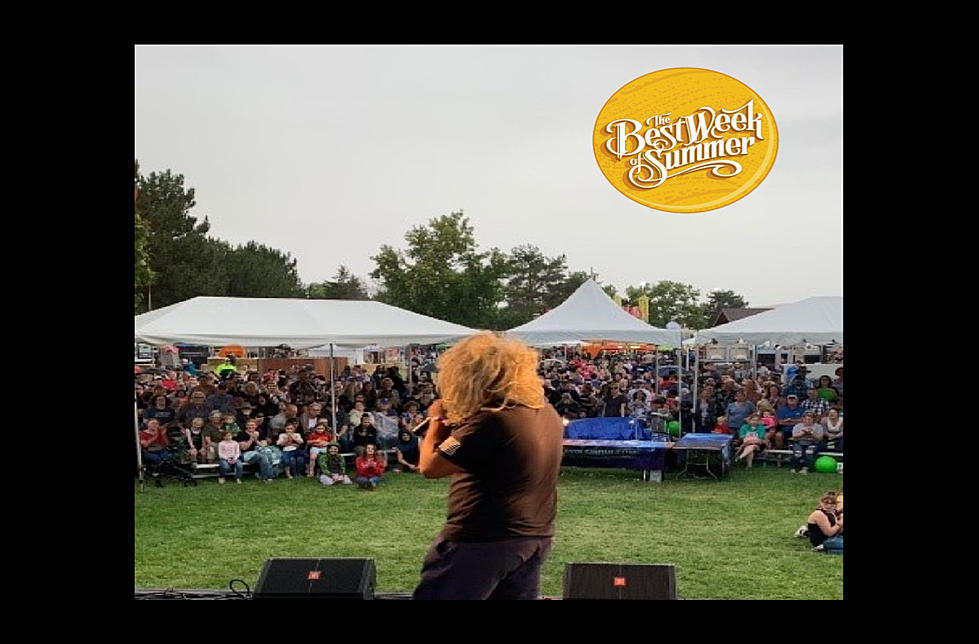 Benton-Franklin Fair and Rodeo Looking for LOCAL Stars to Shine
Credit: Benton Franklin Fair Twitter Page.
This could be your opportunity to get discovered! The Benton Franklin Fair and Rodeo has put the request out for LOCAL talent to perform on stage. They're looking for "local performers" to showcase their talent on the Legends Casino Community Stage.
This may be your chance to get recognized for your special talent. Maybe you're an up-and-coming singer, band, or magician. Do you have a talent and would like to be showcased with a pretty much-guaranteed crowd? This could be the opportunity of a lifetime. And to think, it's at the Benton Franklin Fair and Rodeo.
If you believe that you have what it takes to perform in front of a crowd, we'd LOVE to have you register on the fair's website here.
The Benton Franklin Fair and Rodeo is known as the Best Week of Summer. According to the Fair's Facebook page, they're:
now accepting video submissions and applications from potential National Anthem singers for this year's Horse Heaven Round-Up, Concerts, Demolition Derby, and other activities throughout the week. The application is intended for residents of Benton and Franklin Counties and surrounding communities. Chosen performers will sing the Star Spangled Banner during the Benton Franklin Fair & Rodeo, August 24-28, 2021.
This is your chance to shine on stage! Be a STAR! And shine bright!
8 Things People in Tri-Cities are Sick of Hearing
Tri-Cities, Washington has its own quirks like any town or city. There are things that make people glad they live here and there are things that drive those same people up the wall. These are the things that drive residents of the windy, roundabout-y, desert paradise absolutely nuts.
10 Washington Towns That People Often Mispronounce
Here are 10 towns in Washington that are most often mispronounced.