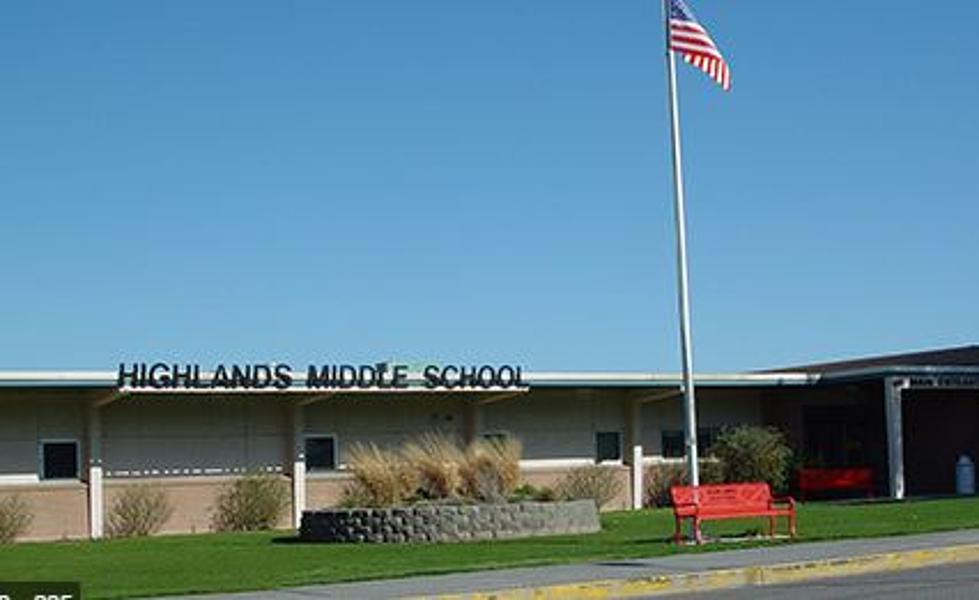 COVID Policy Effects on Middle Schools–The Untold Story
KSD Highlands Middle School
The effects of WA state's COVID policies on K-12 students and schools has been, and will continue to be, a very hot button issue. Understandably so. This includes their extracurricular activities.
However, the forgotten story has been what's happened in middle schools, at least in our area. Grades 6-8 are among the most, if not THE most, transformative years in a child's life. Development experts say the habits, beliefs, attitudes and behaviors a child molds in these years often stick with them the rest of their life.
It's also the time when many discover and develop their interest or passions in music, arts, athletics, and other activities.
While HS students at least got some semblance of a normal sports and activity season in 2021, middle schools have been a mess.
There's been no media coverage, stories, or much discussion about this situation.
As the parents of a 7th grader in Kennewick, we don't blame the school. Principals, Athletic Directors, Teachers, and Coaches were given a "lemon" of an activity plan and expected to make lemonade. We've talked to people. We know.
In normal years, most sports at Highlands, Park, Desert Hills, and Chinook have a 7th and 8th-grade boys and girls A and B team (except for football and track). But this year, virtually all the sports are having to mix 7th and 8th graders just so they can have a team.
Even with KSD waiving ASB and user fees, sports participation numbers have plummeted; especially once students and families learned how the state demanded these sports be implemented.
The football and soccer teams had to practice at 6:30AM, beginning in total darkness. At Highlands, they had only 20 kids in football, and due to COVID restrictions, they only played 7 on 7 (little contact) against each other. No games vs. other schools. Our daughter, who's played years of Kennewick Grid Kids, was out there.
Softball has been a little better, 15 girls combined from 7th and 8th.  Only Desert Hills had enough for an A and a B team. The track team at Highlands? 11 boys and girls--combined both grades.  And, no games vs. Pasco, Richland, or Walla Walla schools like they normally would. The KSD schools only play each other.
As for other activities, such as music? Since 6th grade, our daughter has enjoyed learning to play the flute in band. But this year, still no instrument check-outs, again, due to COVID limitations. Ever seen your child do band class on Zoom with no musical instruments? Again, state mandates. We've seen the local teacher's frustrations.
The sad and harmful part of this is, we've seen a number of our daughter's friends drop out of their favorite sports and activities due to these arcane policies. A promising soccer friend of hers now spends her after-school time hanging who knows where. Other kids she talks to have said "why bother with sports? the season is so short and not worth it anyway."
Studies show middle school kids who give up a sport, or music, or interest rarely go back to it again down the road.
We feel for the coaches, we've talked to a few, and they are doing what they can to make this limited time worth it and fulfilling for the kids who have turned out.
Many teachers and Coaches have told me middle school sport participation numbers have been dropping steadily over the years; they've been doing everything they can to encourage kids to give them a try. Same for band, clubs and the arts.
Studies and experts prove that middle school children perform better in class and get into less trouble when they're occupied with clubs, band, sports and activities.
Apparently, the OSPI and DOH officials didn't consider these factors when offering up the sports-activity seasons this year at the middle school level.
Kudos to those teachers and coaches, and kids who did play. You will be a far better person in the future for getting through this time.
KEEP READING: See how sports around the world have been impacted by the coronavirus